Youhodler

Introducing Youhodler, a well-known service for earning interest on crypto currency and stable coins!
Youhodler has a partnership agreement with Binance.
The level of UI and UX of the application is very high. I consider Youhodler to be a company with strong technical capabilities.
I also actually use Youhodler and has placed a lot of assets on it among the lending services he uses.
I would like to explain why I have placed so many assets, good points and bad points from the perspective of actually placing and managing funds.
I would be happy if it would be helpful to those who are considering interest rate management with Youhodler.
Youhodler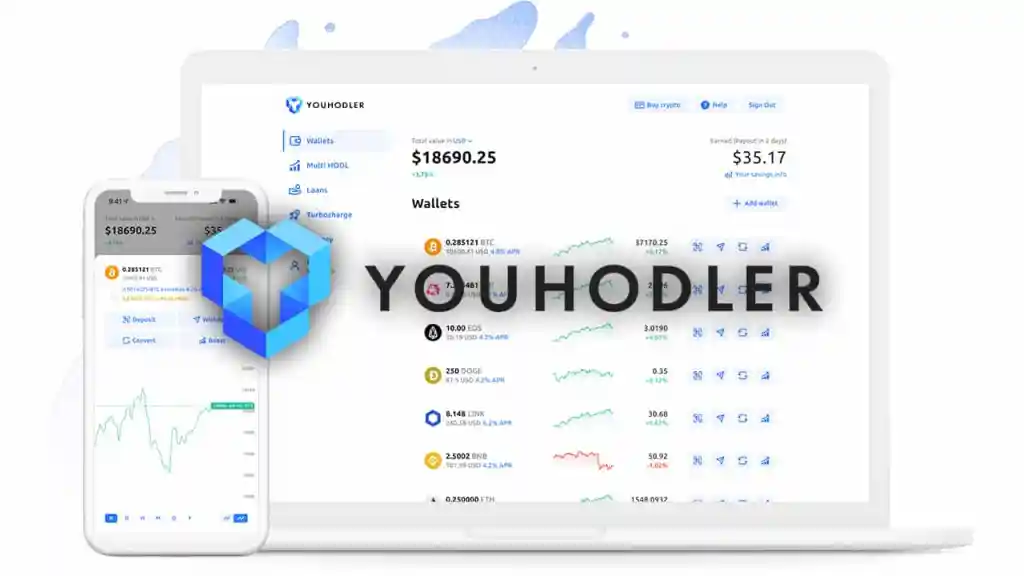 Youhodler has a corporate office in Limassol, Cyprus, Europe. The company also has a business location in Switzerland and does business primarily in Europe.
Youhodler's CEO is Ilya Volkov.
His Twitter account can be found here.
@Ilya_YouHodler
Although it does not have many followers, it is also followed by CZ, CEO of Binance.
Being followed by CZ, this is something that is hard to find in other lending companies.
As I will mention later, Youhodler uses the Binance Smart Chain as part of its network for money transfers, and I believe this is because of the strong cooperation with Binance.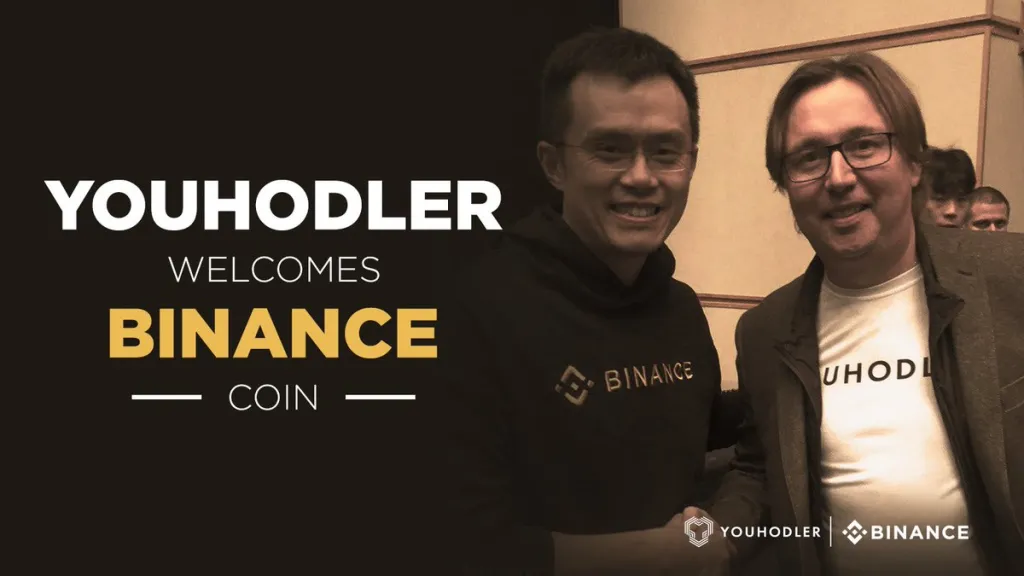 YouHodler is also an official BlockchainAssociation member of the FinancialCommission.
You can also check our official website below to see that Youhodler is an official member.
https://financialcommission.org/youhodler/
Youhodler Service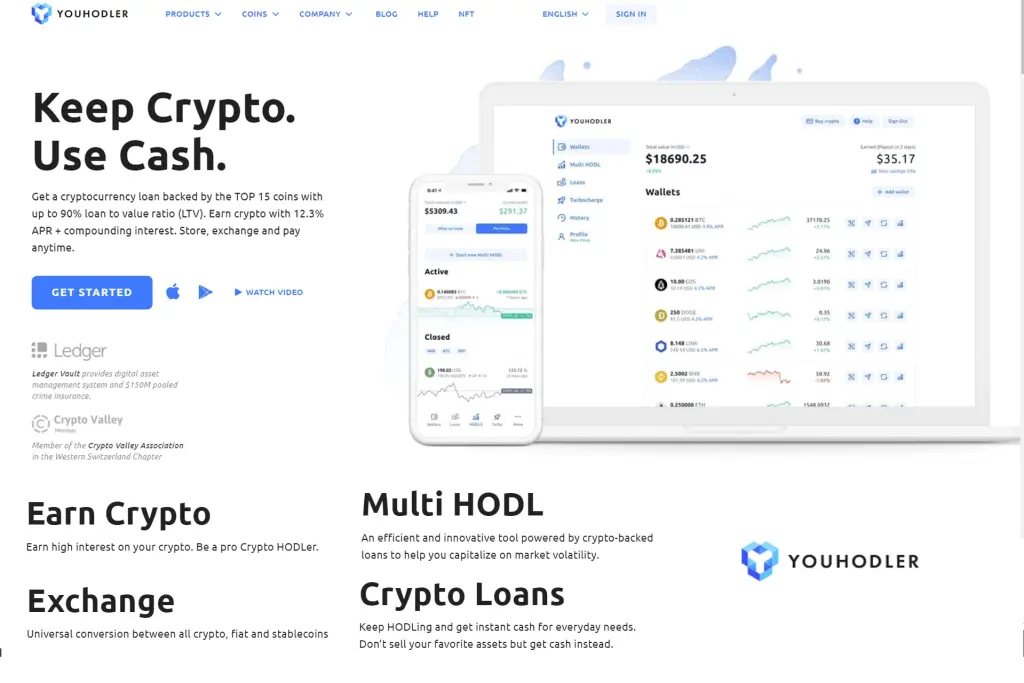 YouHodler's main service is lending services.
The company serves two customer segments: those who want to earn interest using crypto currency (crypto) lending services and those who want to borrow cryptocurrency (make loans).
Those who deposit their crypto currency with Youhodler automatically use the lending service and fund the loan service using their crypto currency.
So the main purpose of the business is to generate revenue from the difference in interest rates between creditors who deposit crypto currency and borrowers who borrow crypto currency.
This service has gained tremendous popularity in recent years.
This service may be a good fit for those who prefer to earn interest by depositing crypto currency with a lending service company such as Youhodler rather than managing their own crypto currency without interest.
Of course, there are risks involved, but it is possible to grow your assets with low risk, earning interest just by depositing.
The crypto currencies available at Youhodler include BTC, BCH, BNB, ADA, ETH, LTC, XLM, XRP, and most other top market capitalization cryptocurrencies.
Emerging coins are also added from time to time if they are promising, and as trends and market capitalization fluctuate, crypto currencies are added from time to time to meet the needs of the market.
This is a differentiated service that is not available from lending giants such as BlockFi.
In addition, the crypto currency wallets offered by Youhodler are basically designed to earn interest rates, but they support not only cryptocurrencies but also legal tender currencies such as USD and EUR.
Although interest rate services are not available for legal tender, legal tender can be deposited as well.
I am using the iPhone app and I can say that it is bug free and has the best UI,UX compared to the apps of other companies using other lending services.
Youhodler's mobile app is very easy to use.
Other companies can be a bit complicated to navigate, but Youhodler's app is simple and very lightweight.
I don't feel that the app is cheap or that it doesn't work well, and I think it is a very well-made app.
If you try it once, you will be convinced of its ease of use.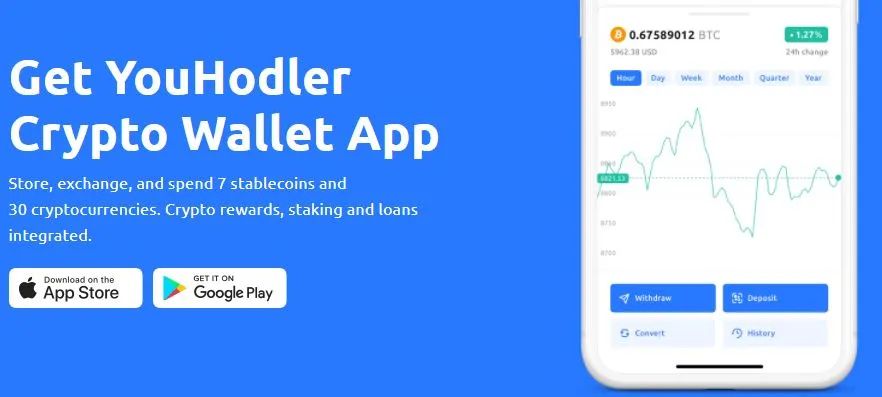 This is the end of the overview of Youhodler.
Next, I will introduce Youhodler's services.
The following five services are the main ones. I will explain them in order.
Crypto Interest
Crypto Loans
Multi HODL
Turbo Charge
Exchange
Crypto Interest (Lender deposits crypto currency and receives interest)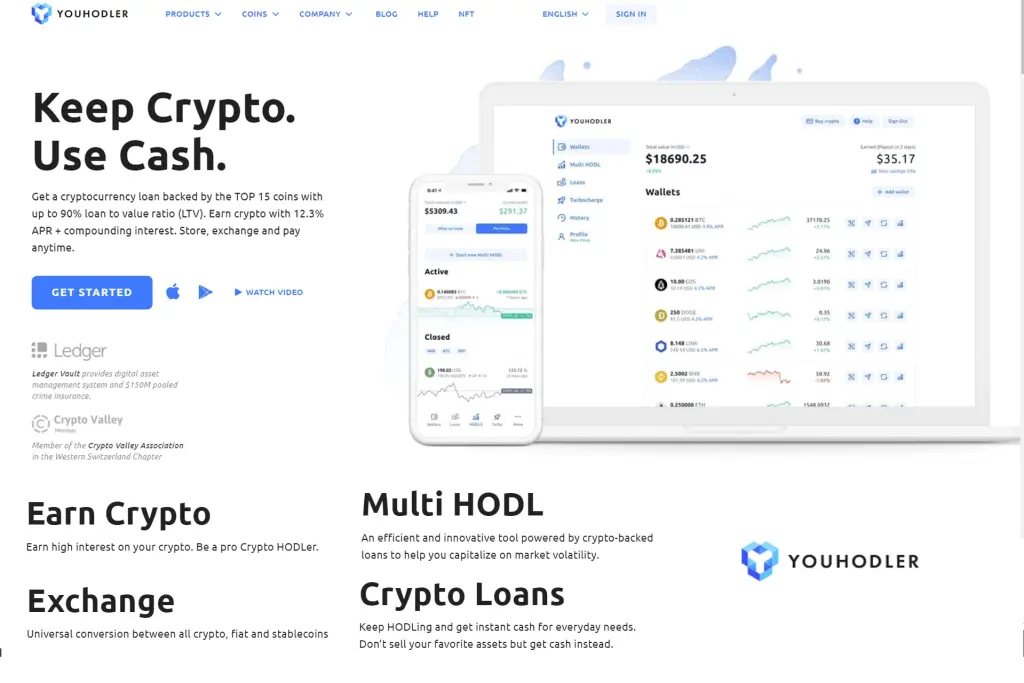 What is most important to you when investing in crypto currency?
Do you want to use it for daily payments? Do you want to use it for money transfers?
I know that everyone has a different purpose for buying or investing in crypto currency, but I believe that most people invest because they think it is important that the price of the coins they invest in go up or down.
For most people, the reason for investing in crypto currency is also the expectation of a price increase.
If it gets to the price range I was aiming for, I want to sell. But even those who actually go to that price range and aim to make a profit from the sale often hesitate when it comes time to buy and sell.
This is because they will have to pay taxes if they buy or sell.
Some people may not want to sell even if they reach their target price.
In fact, if the price rises and becomes an ATH, it may extend as far as it will go.
It is a common occurrence in the crypto currency industry that the price goes up several times from the ceiling.
For those who don't want to buy and sell crypto currency, a service that allows you to earn interest just by depositing is perfect.
Simply holding the currency on your own will not generate interest.
However, by placing your crypto currency with a lending service company, you receive interest.
With YouHodler, you can earn anywhere from 3% to 12% or more just by placing your crypto currency.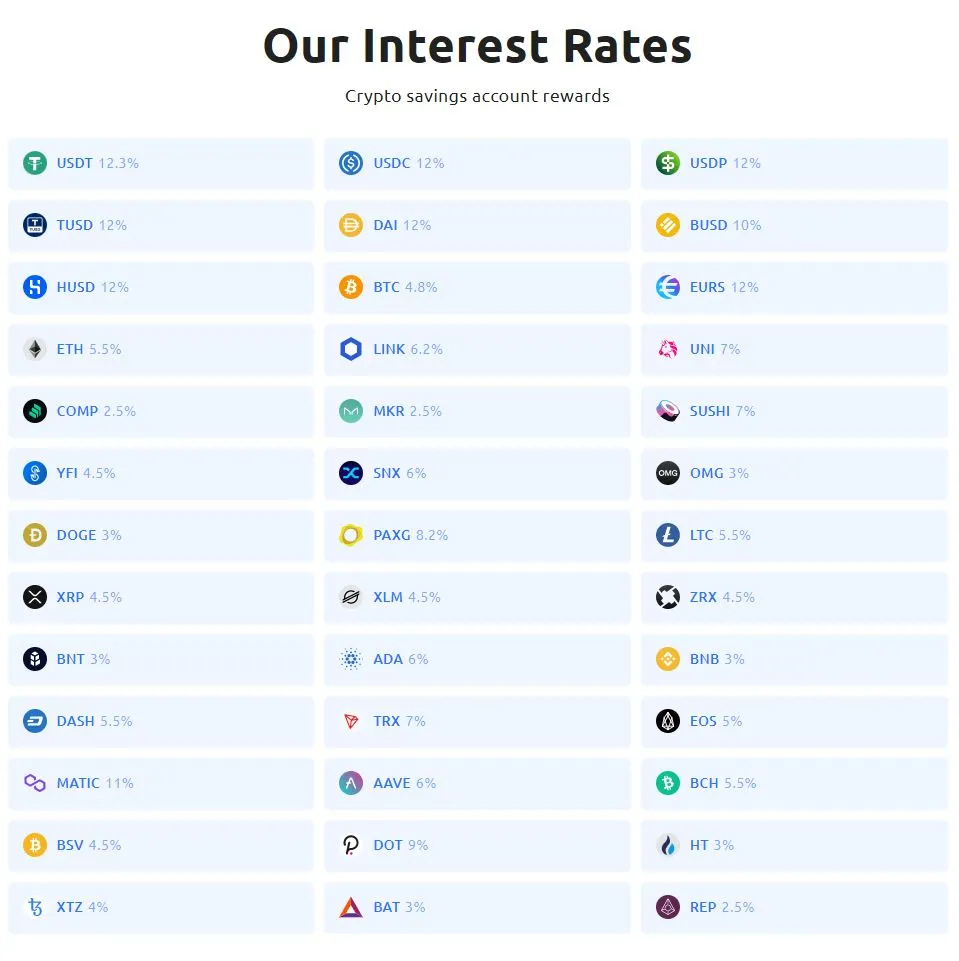 Interest is compounded weekly and the minimum balance required to earn interest is set at $100.
Deposited funds are not locked and can be withdrawn at any time.
One point to note is that you can only deposit and earn interest on up to $100,000.
If you want to deposit more than $100,000, you will need to use other services as well.
How to get interest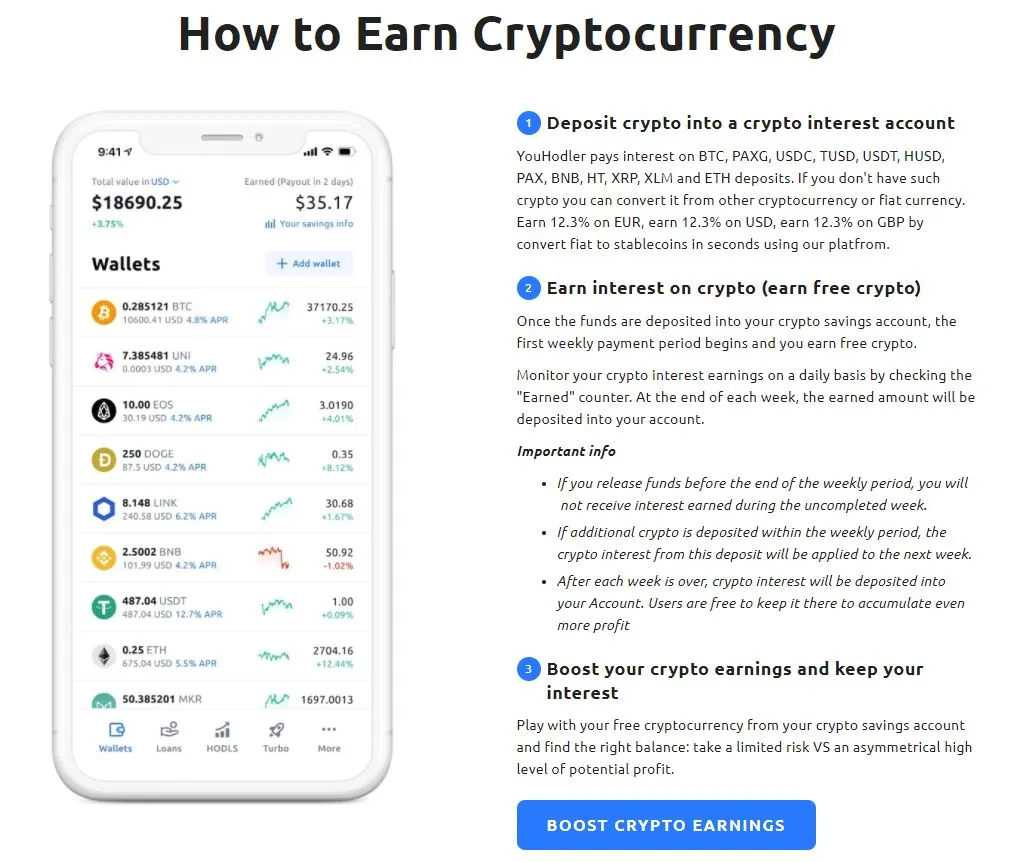 The procedure for earning interest with Youhodler is very simple.
All you have to do is complete KYC (proof of identity) with Youhodler and make a deposit to a designated address.
The interest rate is calculated every 4 hours and is credited to your wallet every week, compounded and growing.
You can also set up SMS or email notifications to receive your interest payments.
The SMS notification is a very detailed service that other lending service companies do not offer.
Crypto Loans (loans secured by cryptos)
Youhodler also offers a cryptocurrency loan service.
By depositing crypto currency, you can borrow cryptocurrency as collateral.
In addition to cryptocurrencies, you can also borrow legal tender (EUR, USD, CHF and GBP).
Borrowed funds can be instantly withdrawn to a credit card or bank.
The LTV is set at a maximum of 90% and the collateral is returned when the loan is repaid.
The 90% LTV is quite high compared to other lending service providers.
The higher LTV is a good point for those who can manage the loan well, although the higher LTV increases the risk if the collateralized crypto currency crashes.
Depending on what kind of risk you can tolerate, I think 90% LTV is dangerous; I think it is safer to operate with an LTV of about 30%.
How to Loan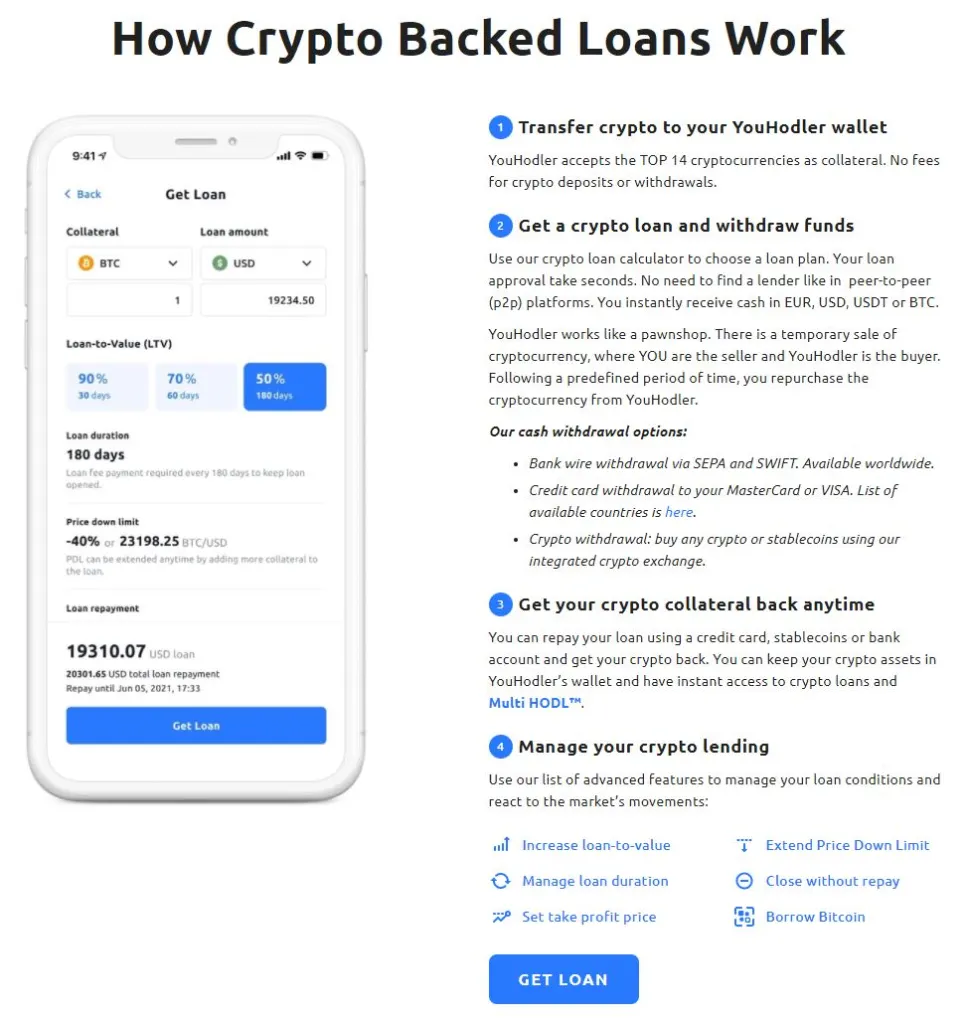 Getting a loan is also very easy.
Simply deposit the crypto currency as collateral at Youhodler and then apply for the loan.
There are a total of three ways to repay your loan
1.Repay the loan in full
Pay the loan in full, including the loan and interest rate.
2.Extension
When the loan is coming due, you may choose to extend the loan.
This is like rolling into a new loan rather than terminating the loan.
The same loan terms and conditions apply as for the previous loan, but note that there is also a small fee for the new loan.
3.Walk-away
If your LTV is 90%, you may walk away from the loan agreement. 85% of the collateral will be refunded.
In addition, three different loan terms are available, depending on the length of time you want to borrow, with the shorter the term, the higher the LTV.
30 days: 90% LTV
60 days: 70% LTV
180 days: 50% LTV
YouHodler has a Youhodler-specific term called "PriceDownLimit" or PDL.
This term is used to mean the price that must be kept above the collateral deposited.
If the collateral falls below the PDL, YouHodler can sell the collateral and terminate the loan.
There is an option to set a PDL that will also change the loan terms.
If the value of the collateral is approaching the PDL because the value of the coins has dropped, you can always deposit more crypto to keep the loan open.
Multi Hodl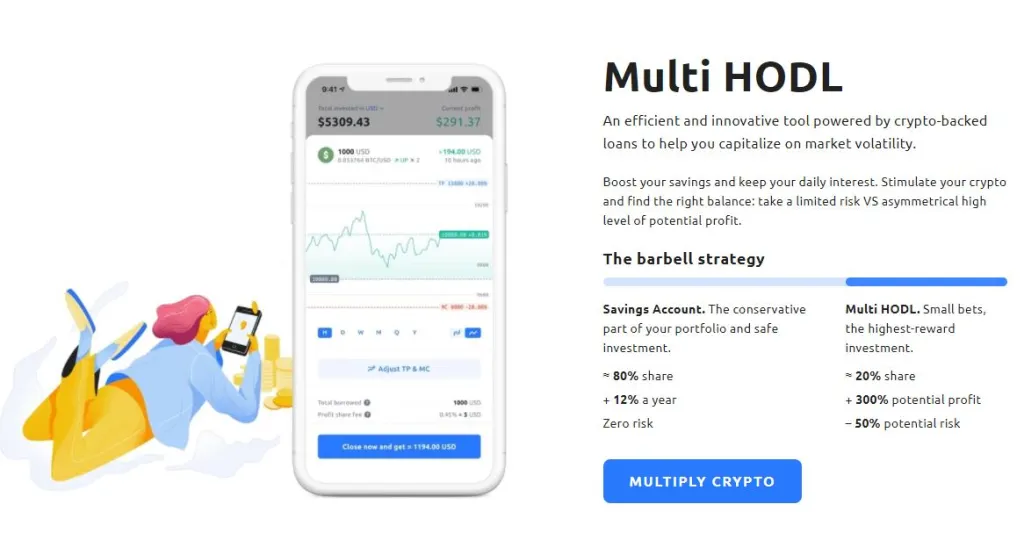 Multi HODL is the name of the forex product at YouHodler.
This multi-HODL allows you to trade on margin with up to 30 times your trading power.
It also allows you to apply interest rates to leveraged cryptocurrencies.
The use of leverage can be risky, loss of more than the principal amount is not possible with YouHodler, but the most you are likely to lose in a MultiHODL position is 100% of the crypto assets used as leverage.
MultiHodl can cause you to lose all of your deposited funds, so use caution when using it.
Personally, if you are going to trade forex, I would prefer to do it on Binance, Bybit, or Bitfinex exchanges as they offer more features.
Note that I have never used MultiHodl. I sometimes do leveraged trading, but I do it on Binance.
How to Multi Hodl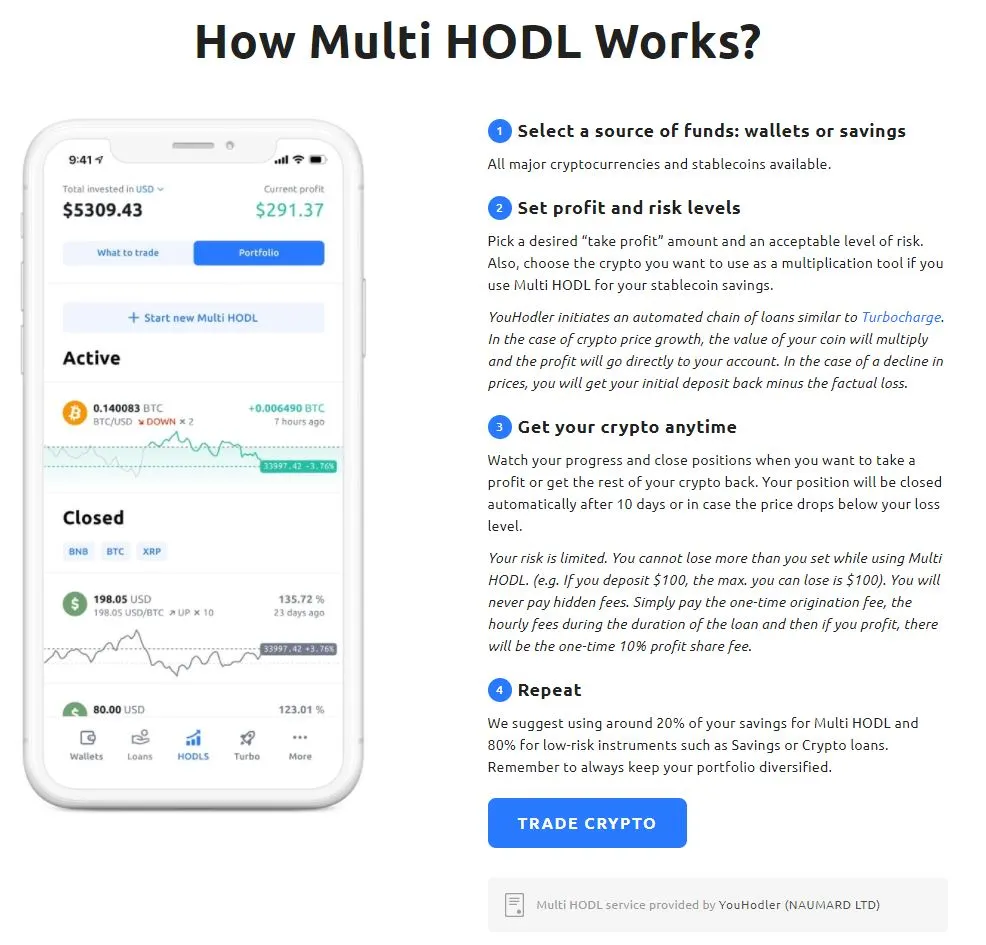 1.Select the currency you wish to trade on margin
2.Select whether the selected currency will rise or fall.
3.Select the leverage ratio and risk, and start trading on margin.
4.Margin trading can be done in just these three steps.
Turbo Charge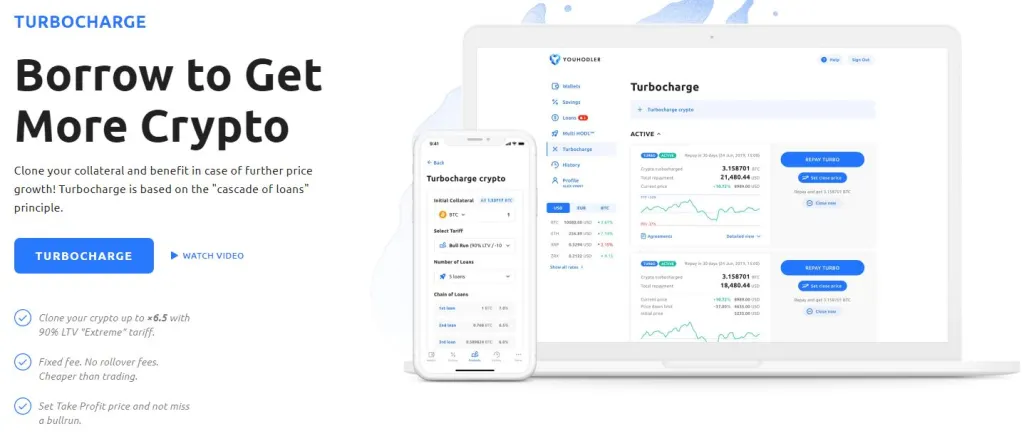 Youhodler's Turbo Charge is a service that allows you to borrow more than your deposited assets.
You will be able to borrow up to 15 times your deposited assets.
This service is similar to margin trading, similar to the Multihodler service introduced earlier.
How to Turbo Charge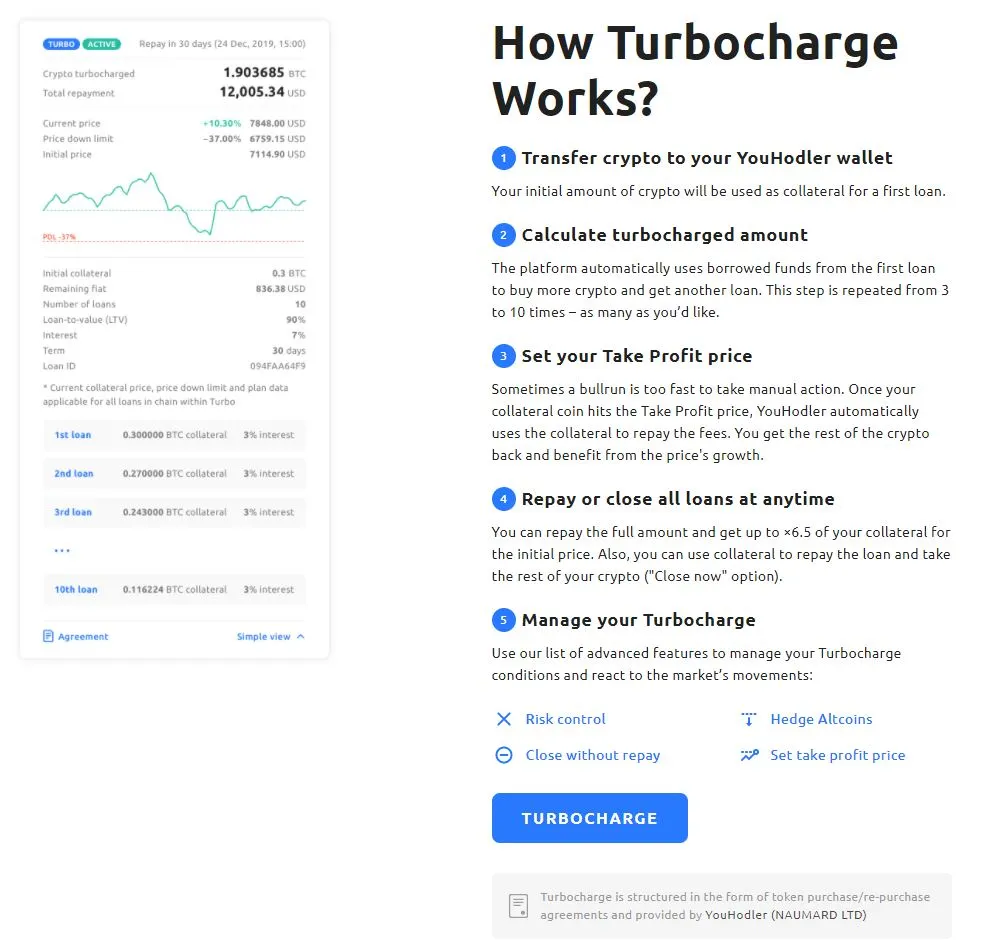 The procedure is almost the same as for Multihodler, but the steps to use it are as follows
1. Deposit crypto currency to Youhodler
2. Apply for a loan of up to 15 times your deposited assets.
Detailed repayment plans and other details can be set up.
Trading Function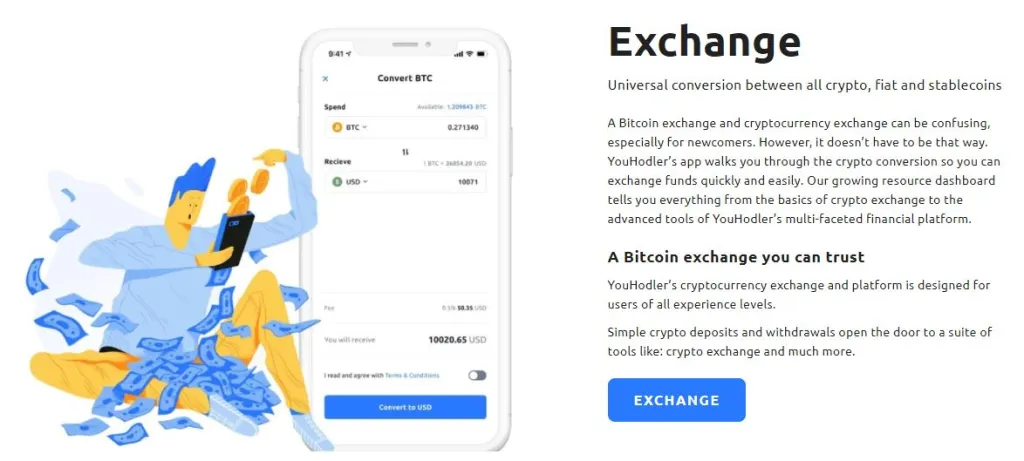 Youhodler also allows you to exchange the cryptocurrency you deposit into other currencies.
This means that not only do you earn interest on your deposits and receive loan financing, but you also have the functionality of an exchange!
How to trade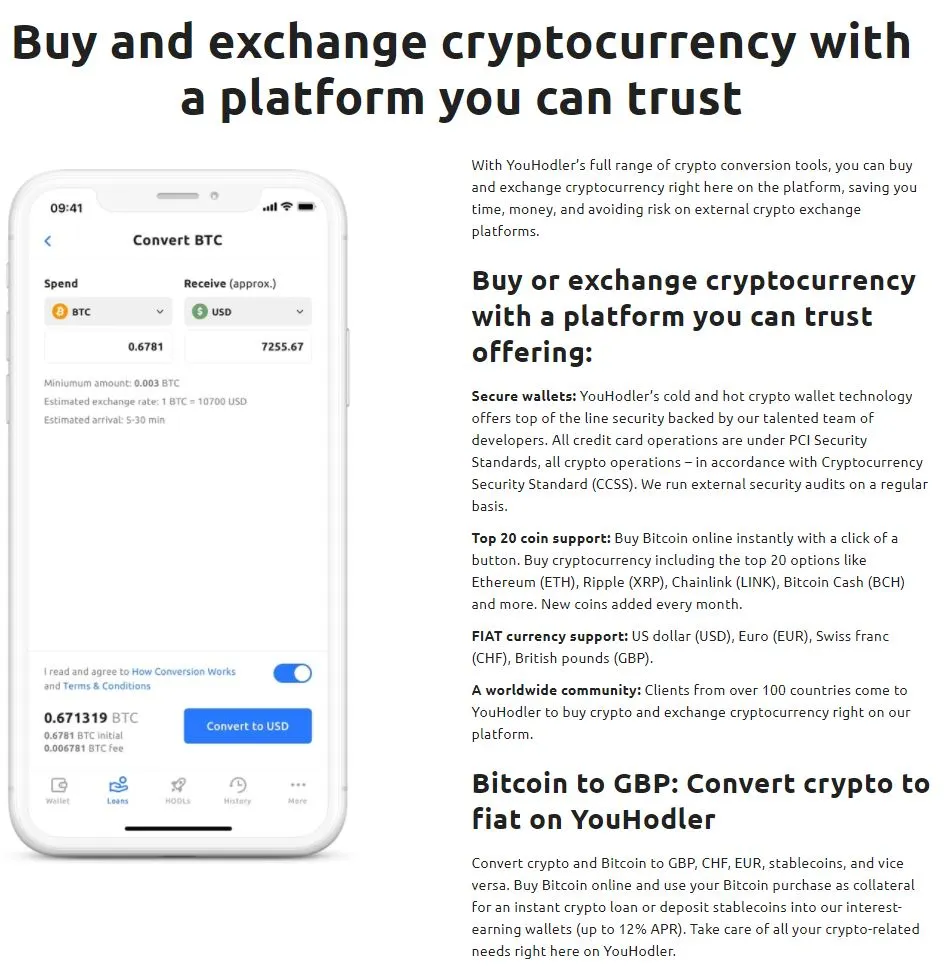 The procedure for using this service is basically the same as other exchanges and sellers.
All you have to do is select the currency you want to exchange for your own currency and settle the transaction.
Although it is called an exchange, in reality, it is a sales exchange, and transactions are made with a large amount of commissions.
It may be better to use this function when you want to exchange your currency immediately rather than sending it to an exchange for exchange.
However, since trading on a lending service company is basically a sales office function, hidden fees are charged (i.e., the price is settled at a premium over the market).
Basically, it is not recommended to use this service. I have never used this service.
Trade Fee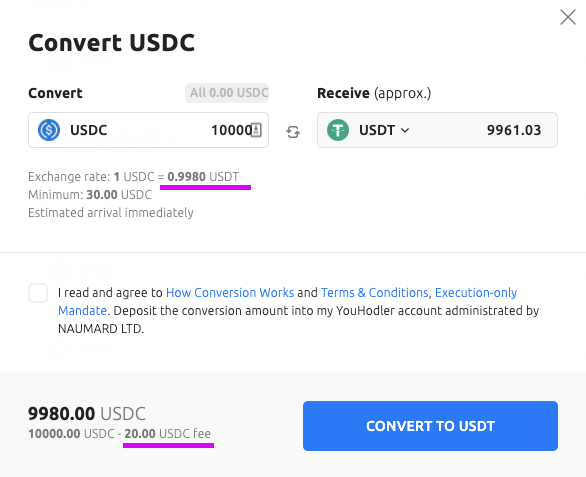 Exchange function service fee, but you will be settled at a worse rate than you would settle on an exchange such as Binance.
There is also a settlement fee to Youhodler when settling.
In the example shown in the above figure, 20 USDC is charged for converting 10000 USDC to USDT.
In addition, 10000USDC is converted to 9961USDT, resulting in a difference of about $40.
If you convert USDC to USDT on an exchange such as Binance, you will almost never settle with such a large price difference.
It is better to think that the fee is collected by Youhodler in addition to the commission.
However, this is the same for other lending service companies.
If you use the exchange function of a lending service company, you will generally get a considerably worse rate than if you basically exchange on an exchange.
Youhodler offers five main services as described above.
I use only the service of depositing crypto currency and earning interest.
I may eventually use the loan service as a strategy or for tax purposes, but I have not used it at this time.
Multihodler and Turbo Charge are margin trading services, so there is a risk of losing the deposited assets, which may be acceptable for some strategies, but I do not think I will use them in the future.
I do not think that I will use them in the future, although I may be able to use them depending on my strategy.
Also, I don't think I will use the exchange function because although it is called an exchange, in reality it is more like a sales office with high commissions.
The above five services are available, but I use only the interest rate service .
YouHodler Security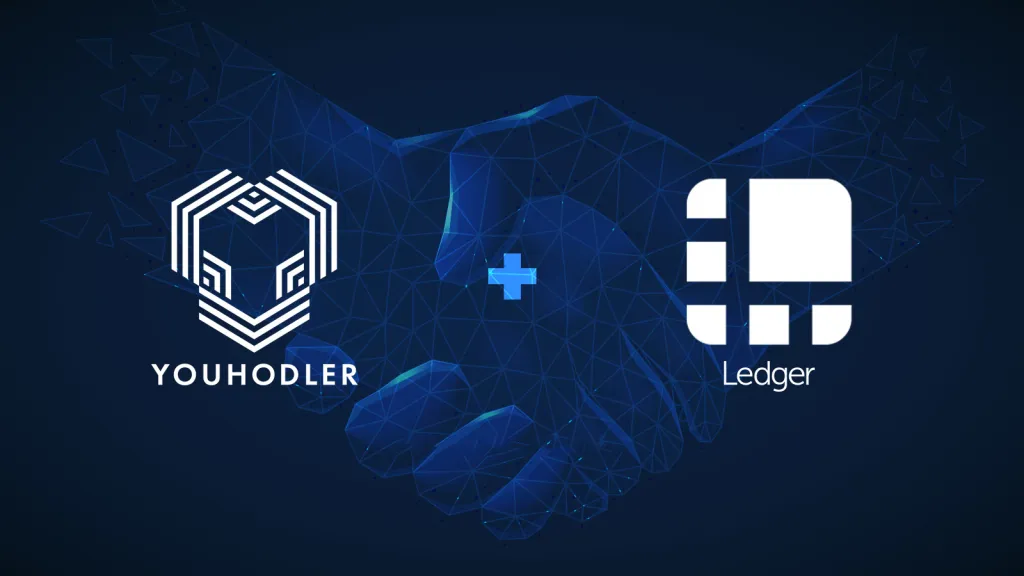 YouHodler is not a US based company and does not comply with US law.
Therefore, there is no FDIC protection
In the event of hacking or bankruptcy, it is unlikely that your deposited assets will be returned.
In terms of security, Ledger's insurance service is used, and it is said that up to $150 million is insured.
However, this is not perfect either.
If a depositor's total assets are more than $150 million and it is hacked, it will not be returned.
Be aware that in the event of bankruptcy, there is a risk that your deposited assets will not be returned if you are hacked.
The custody service seems to be using the Ledger Vault custody service introduced earlier.
Since Fireblocks' name is also mentioned, it is assumed that Fireblocks' custody service is also used in some operations.
All credit card operations are compliant with PCI security standards, and all crypto currency operations are compliant with CCSS (Cryptocurrency Security Standards).
They also appear to undergo external audits on a regular basis.
Youhodler offers a service that seems to be highly technical, with a highly complete application and BSC compliance.
The level of security may be high.
However, in the world of crypto currency, even the strongest security can be hacked.
The fact that they have partnered with the industry's well-known Ledger and Fireblocks is a nice touch, but it should not be taken as overconfidence.
2022 Youhodler Review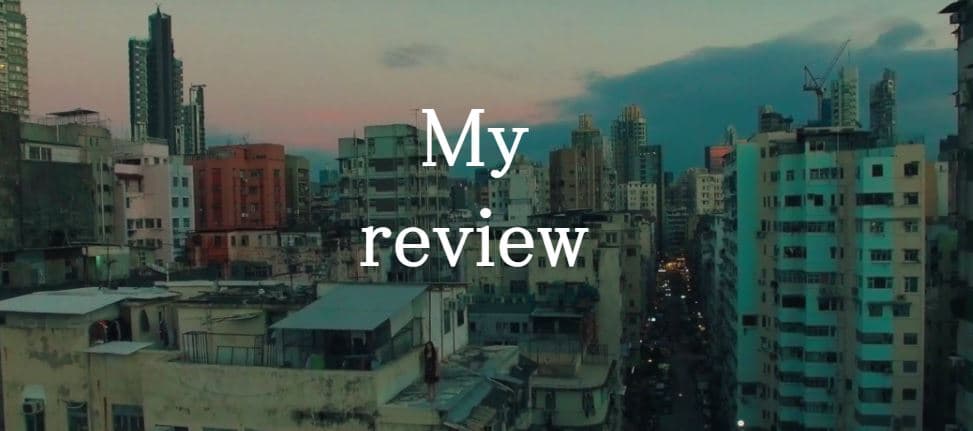 This section describes the features of Youhoder compared to other lending service companies.
YouHodler Interest rate is basically higher than others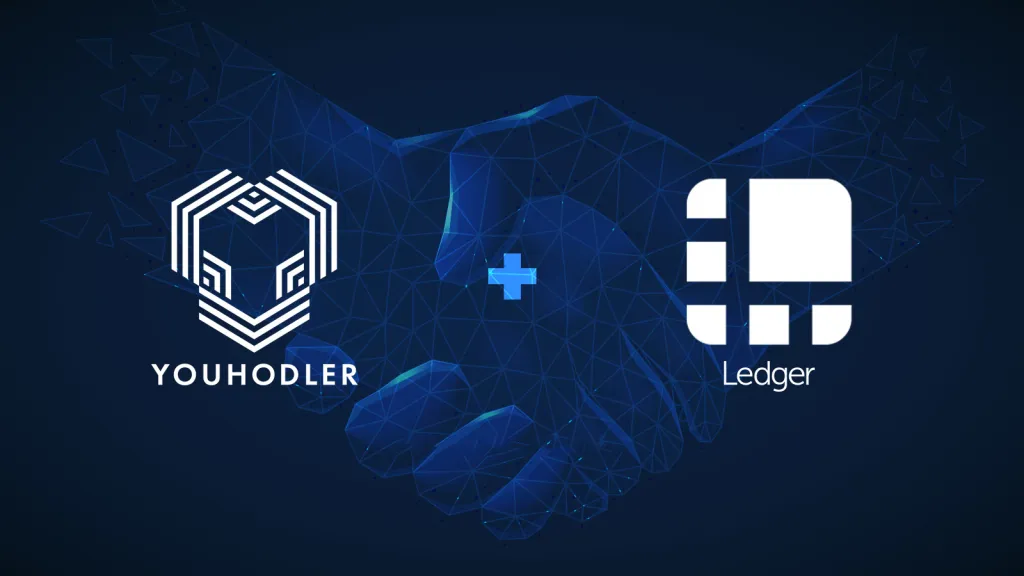 Interest rates are not outstanding, and interest rates are only a few percent higher than other lending service companies.
However, some coins offer interest rates nearly twice as high.
Some coins offer industry-leading interest rates.
I deposit PAXG at Youhodler to earn interest.
The interest rates on PAXG are by far the highest of any lending service company.
Compatible with BSC network, very low remittance fees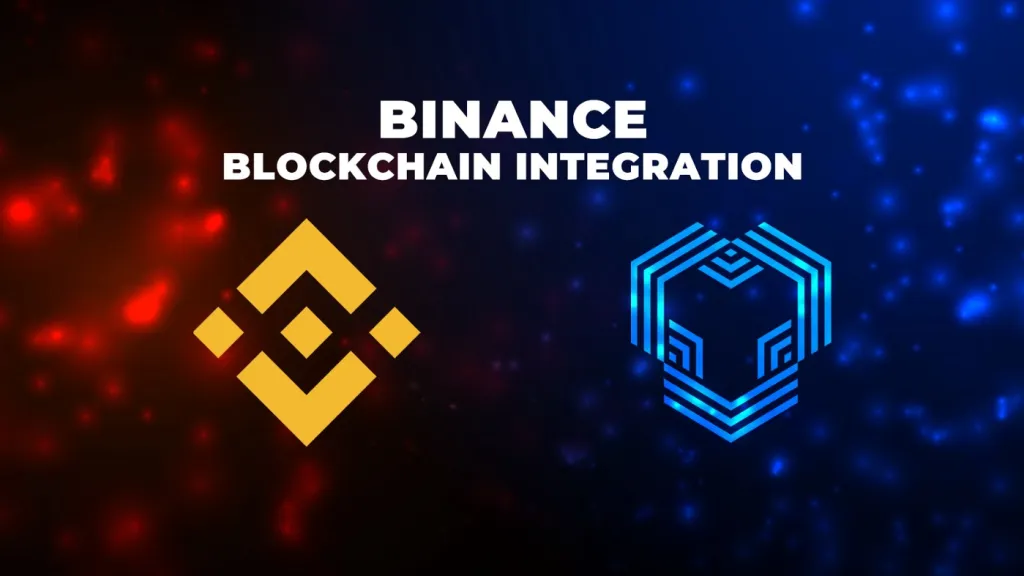 BSC can be used for money transfer network.
Most lending service companies only accept BTC or ETH, so the network fee for money transfer costs at least 2,000 Japanese yen.
The remittance fee is not trivial.
However, remittance using Youhodler's BSC network costs less than 100 yen.
So the remittance is very cheap compared to other lending service companies.
If the network usage fee (gas fee) is high, people tend to hesitate to send money, but since BSC is supported, it is possible to move money frequently.
I also send money to Youhodler from Metamask and Binance's BSC network in BSC.
I also frequently transfer money between Binance and Youhodler.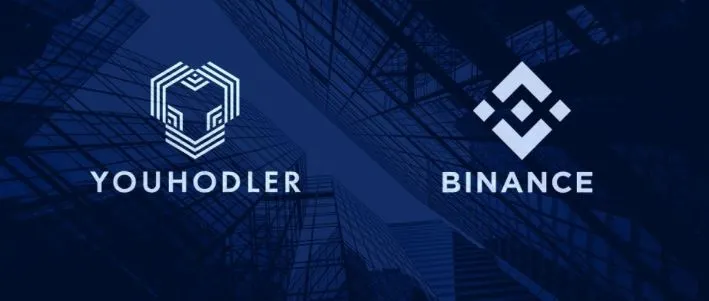 I believe that there is a strong cooperative relationship with Binance because of its support for the BSC network.
I also believe this is why Binance's CZ follows Youhodler's CEO.
High Quality of UI,UX of mobile application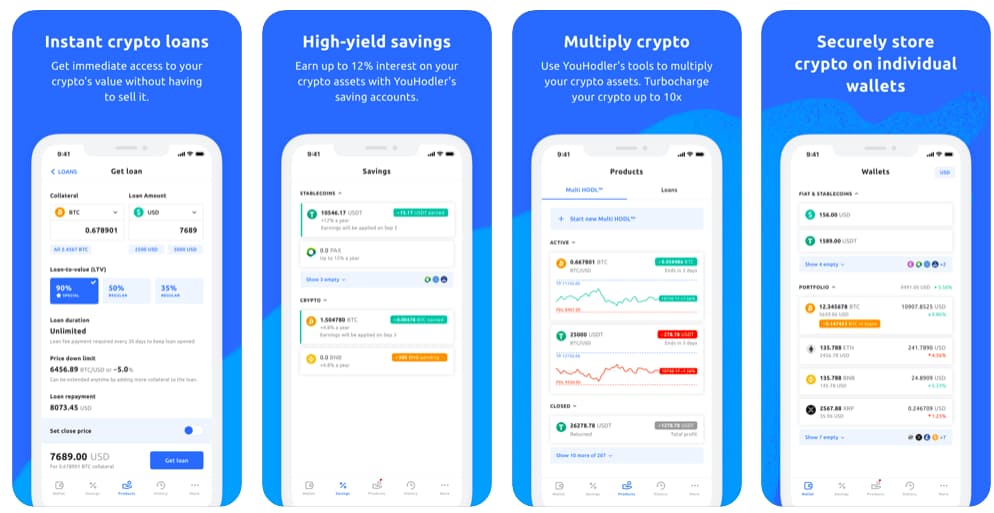 I have used about 15 lending service companies and I believe Youhodler is one of the best in terms of ease of use of the app.
The level of UI, UX, and completeness of the app is very high.
Youhodler's app shows you the interest rate you can receive every 4 hours, and you can receive the interest rate every week by SMS, email, or app notification.
The app is very lightweight and does not become heavy.
The app is very complete compared to other lending companies.
Pros and Cons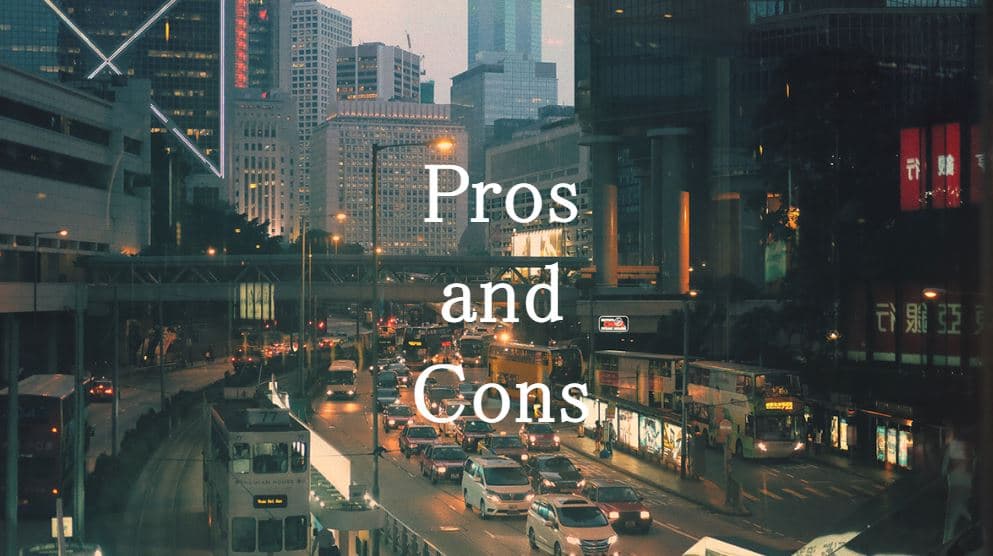 Pros
Interest rates are high
BSC Network available for remittance service, low remittance fee Low fees for money transfers
The level of UI and UX of the application is one of the best in the industry
Cons
Not as well-known and possibly less reliable than other major players such as BlockFi and Nexo
Summary
Operating with a lending service company is very easy.
You simply place the money and receive the interest rate.
Since PAXG's interest rate is the highest in the industry at 8.2%, it is recommended for users who want to earn interest with PAXG.
The author is also temporarily earning an annual interest rate of 5.6% (previously 8.2%) with PAXG.
It may also be a good option to consider using this service if you are already using a major service such as BlockFi and are dissatisfied with the interest rate and service.
As is the case with other lending service companies, it is a good idea to diversify your use of this service with other lending services and never just put it in one place.
If you are considering using a lending service company, Youhoder may be a good option to consider.
However, earning interest on the crypto currencies mentioned in this article also has risks.
If you are already investing in crypto currency, you are probably tolerating what risks are involved to some extent.
You must first be aware of what risks are involved.
I recommend that you understand the risks before you use it!