Nebeus

I describe Nebeus, a very new startup in the lending industry.
Nebeus' service has just started and does not have many customers.
Probably few people are using it.
I personally think that the high interest rate is a good point, and I deposit my assets as one of the diversified investments.
I would like to describe the advantages and disadvantages from the perspective of my actual use.
Overview of Nebeus

Nebeus is a London and Barcelona-based fintech startup founded by Sergey Romanovskiy in 2014.
It is a startup as a lending company, as it has only recently started offering lending services.
Founded in 2014, the company had no significant activity, no large social media presence, and few reviews from investors.
Then Nebeus started our lending business in 2020, and in 2020 alone Nebeus had over 60,000 users.
And by 2021, the company has announced that it will have nearly 100,000 users, making it a fast-growing company.
The company is registered with the Spanish Commercial Registry, and Spain appears to be the primary location of Nebeus' business activities.
The Nebeus website is available in English, Spanish, and German, and it is clear from the languages supported on the website that Europe is the company's main customer base.
In 2018, Nebeus raised 1.1 million pounds in crowdfunding.
P2P crypto platform Nebeus raises £1.1m through crowdfunding
Nebeus also won the Global Award for "Digital Lending Innovation" at the FinanceMonthly Fintech Awards 2021.
Nebeus is compliant with all UK and EU regulations and has obtained an EMI license in 2021 to improve the services they can offer.
Nebeus' corporate philosophy is to provide financial services through cryptocurrencies to those without bank accounts.
There are 5 billion people in the world with cell phones, but 1.7 billion without bank accounts.
Many of these people cannot bank, yet still need access to money.
Nebeus seems to be targeting these unbanked people.
Nebeus offers four main services
Crypto Renting (interest rate service)
Crypto-Backed Loans (loan services for individual and institutional investors)
Cryptocurrency Exchange (exchange facility service)
Cryptocurrency Insurance
In Next section, I introduce them in the following order.
Nebeus Interest Service

Nebeus offers interest rate services.
This is a system whereby Nebeus is compensated for making loans to borrowers or institutional investors for their deposited funds.
The interest rate service is only available in the following four currencies
Crypto: BTC and ETH only
Stablecoin: USDT and USDC only
The number of available currencies is very small compared to other lending companies.
It would not be an exaggeration to say that they are among the fewest in the industry.
I expect that as Nebeus grows, the number of supported coins will increase.
Note that the feature of earning interest with Nebeus is that you cannot earn interest just by depositing, you need to lock your funds!
The service is divided between crypto and stablecoin, and you can choose between 1 month and 3 months.
Crypto(BTC and ETH)

There are two options for earning interest on BTC and ETH cryptos.The two options are as follows
Juniper-Minimum 0.0025 BTC or 0.03 ETH rented for 1 month or more, 3.5% APY per year.
Sequoia-Minimum 0.12BTC or 3ETH rented for 4 months or more, 6.75% APY per year.
Interest is paid out every month.
StableCoin(USDT and USDC)

There are two options for earning interest on USDT and USDC stabled coins.The two options are as follows
Bonsai-Minimum of 50USDT or 50USDC rented for 1 month or more, 6.5% APY per year.
Baobab-Minimum 1000USDT or 1000USDC rented for 4 months or more, 12.85% APY per year.
As with the crypto option, interest is paid out every month.
Baobab's service of "4 months locked, 12.85% interest on stable coins" is the highest interest rate in the industry for stable coins.
I have the smallest amount of assets on deposit with Nebeus compared to other lending companies, but I use Baobab's service to lock my funds for 4 months.
With Baobab, we are able to manage our stable coins at the highest interest rate in the industry, one of the best in the industry.
Nebeus Loan Service
Nebeus allows you to obtain a loan using crypto currency as collateral.They offer two options for borrowing
Quick Loans
Loans that can be borrowed instantly.
Available for USD, GBP, and EUR legal tender and USDT and USDC stable coins.
Borrowing term is 3 months. Up to 500 EUR. No interest
flexible Loans
A loan that allows you to borrow up to 80% of the value of the crypto currency deposited by selecting the terms and conditions.
How to Loan Service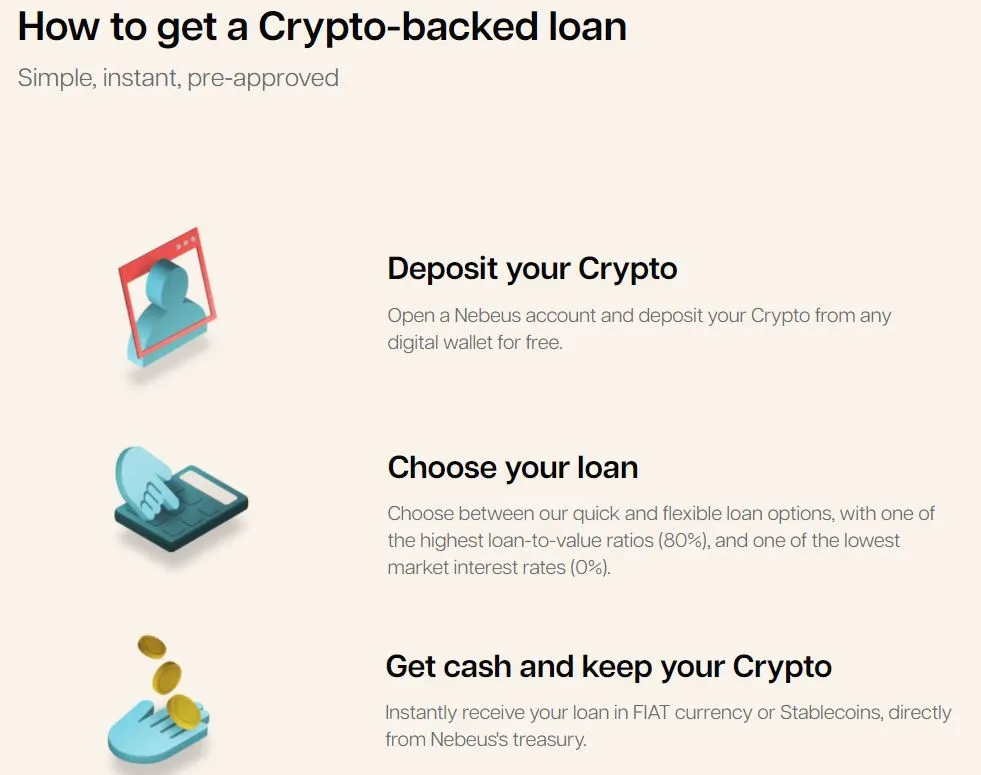 Once you open a Nebeus account, you can obtain a loan in three steps. It is very easy.
Transfer crypto currency to your Nebeus account
Select a loan plan
Borrow legal or crypto currency
Loan Fee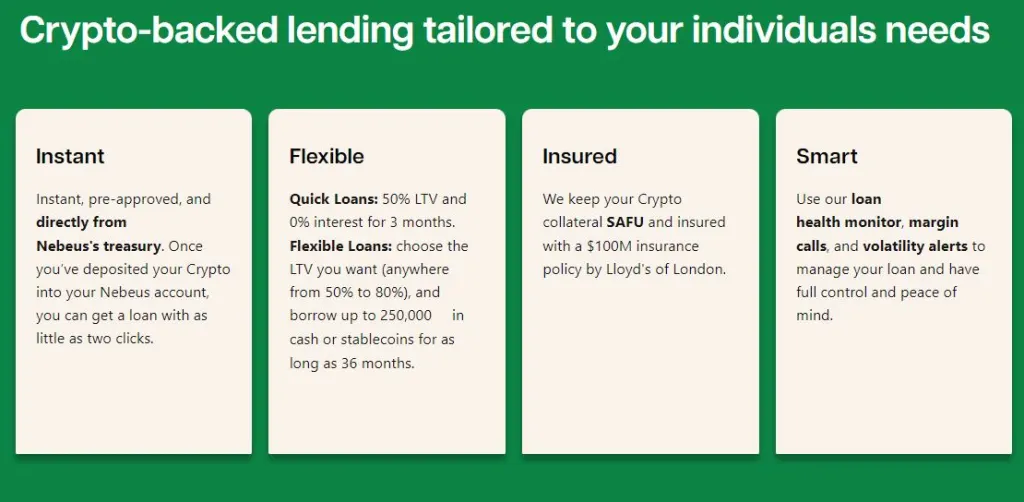 Quick Loan: 50% loan-to-value and 0% interest for 3 months.
Flexible loans: up to 80% loan-to-value, interest and up to €250,000 for up to 36 months.
Nebeus Exchange Service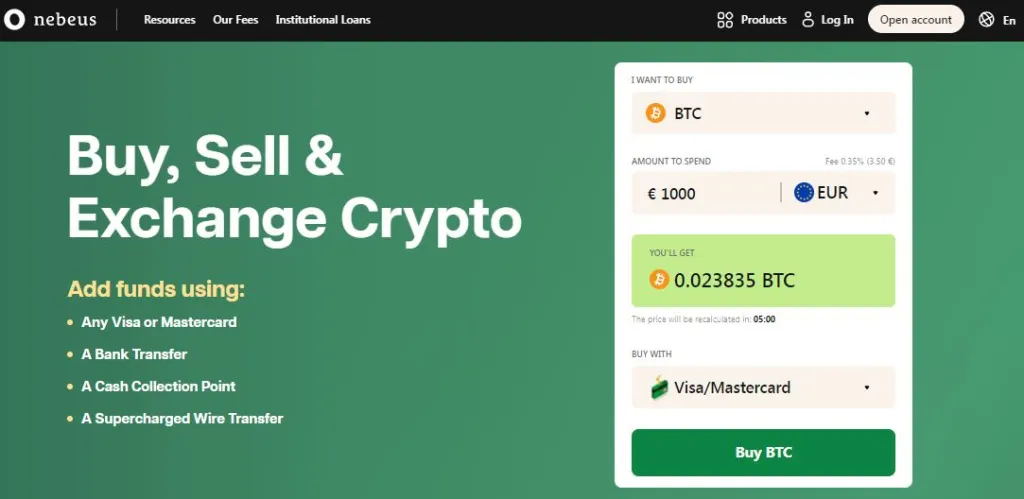 Nebeus also has an exchange function.
Trading on Nebeus appears to take a commission of up to 0.35%.
Looking at the commission alone, it seems cheap at first glance, but it is not recommended because it is basically treated as a sales exchange and there must be a high, invisible sales commission.
I have never used the trade function with a lending company, but unless you must use it, do not use it, as it will incur hidden fees and settle at a relatively high rate.
Nebeus Insurance Services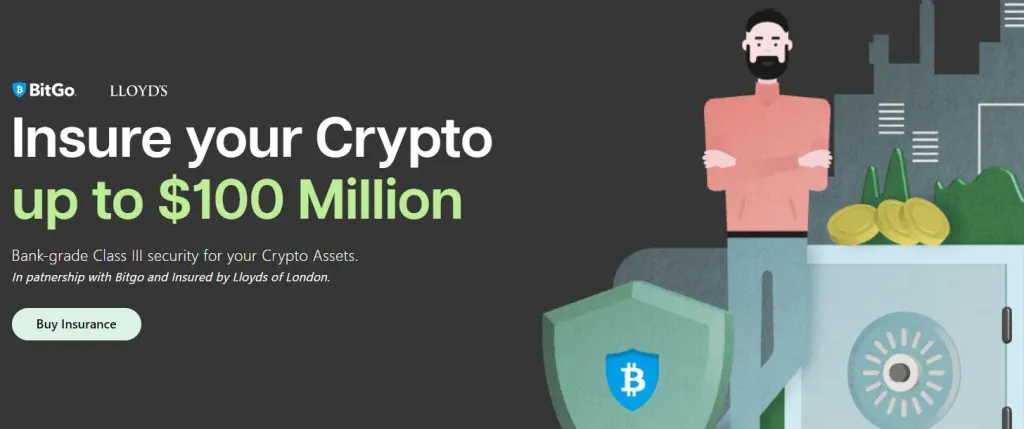 Nebeus has a custody contract with BitGo, an industry leader.
Insurance is contracted with Lloyds of London, which is also one of the best in the world.
I use the world's best in security and insurance.
BitGo's security and cold wallet is as secure as bank grade cold storage.
And it is insured by Lloyds of London for up to $100 million.
However, the company states that insurance is only available to institutional investors, and that ordinary users must buy insurance.
This differs from other lending companies. General investors do not appear to be eligible for insurance.
If a general investor wants to purchase insurance, he or she must use a monthly service.
Nebeus offers two options that can protect crypto from risk, guaranteed by Lloyds of London.
Insurance service for one cryptocurrency deposited with Nebeus: 4€/Unit Service.
Insurance service for all funds deposited with Nebeus: 6,90€/Full Service.
Frankly, we think it is unfortunate that Nebeus' insurance service is not intended for general investors.
However, other lending companies also offer insurance, but there is no guarantee that money will be returned in the event of hacking or some other damage that exceeds the insurance amount.
It is also unclear to what extent the insurance will cover you.
I personally don't see much difference between the insurance of the major lending companies and Nebeus' lack of insurance coverage for the average investor.
It would be wise to assume that in the event of a hack or some such entity, not all funds will be returned.
Therefore, although it is an extreme view, I do not think there is a big difference whether you have insurance or not.
Of course, it is safer to have it, so if you want to get insurance, it is better to use Lloyd's insurance service for a monthly fee!
Deposit and remittance methods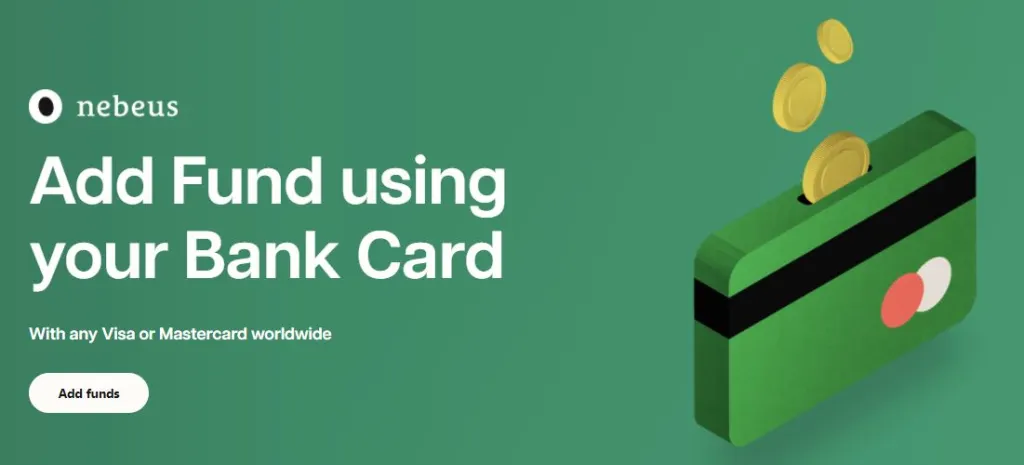 Nebeus offers a wide variety of remittance channels.This seems to be one of Nebeus' strengths.
In particular, it offers many channels for Fiat (legal tender).
It currently offers cash transfer options to over 150 countries and mobile top-ups with over 500 mobile operators supported worldwide.
It allows customers to send money and make deposits at more than 230,000 retail locations and post offices.
And it claims that money can be transferred using Visa or Mastercard, and funds are instantly credited to your account.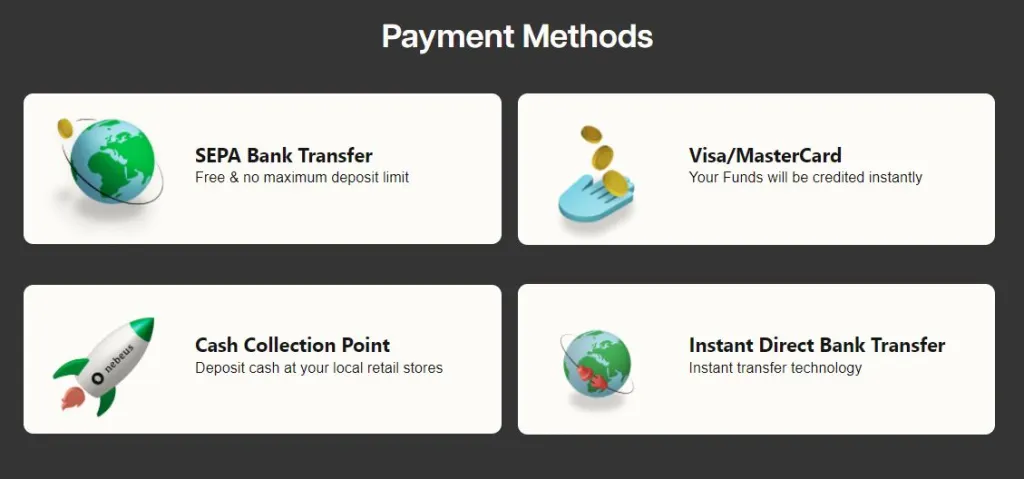 Fees are as follows.
Direct transfer from Visa or MasterCard; 2.90% charged per transaction. This is the standard rate for most other lending company platforms.
Free SEPA deposits are also accepted; a fee of €7 or 1% is charged for each transfer.
Nebeus Fiat Withdrawal Functions

Nebeus also offers a wide variety of legal tender withdrawals and claims to be able to transfer to over 150 countries. 150 countries is great.
I think it is possible to send bank transfers to almost any country.
The minimum amount to send is 5€.
The maximum amount you can send is 3500€ per transaction
The transfer fee is 2.8%.
Transfers/withdrawals within the SEPA zone (Euro clearing zone) can also be used for a minimum of 7€ with a 1% fee.
Note that there is no SEPA deposit.
As the bank is based in Spain and the UK, it can be said that deposits and withdrawals in the European area are very convenient.
About Nebeus Customer Support
There is currently no chat service available in Nebeus.
When you click on the help link in the Nebeus app or on the web, you will be redirected to the Knowledge Base and a link to submit a ticket.
The inquiry will be email-based or ticket-based.
There is no chat function, but I think Nebeus customer support is quick to respond to ticket-based inquiries.
I myself had several interactions with them before opening an account, and the response was immediate and responsive.
Maybe it's because they don't have that many customers and therefore don't receive many inquiries, but I feel that their customer support response time is better than other lending companies.
Nebeus Mobile App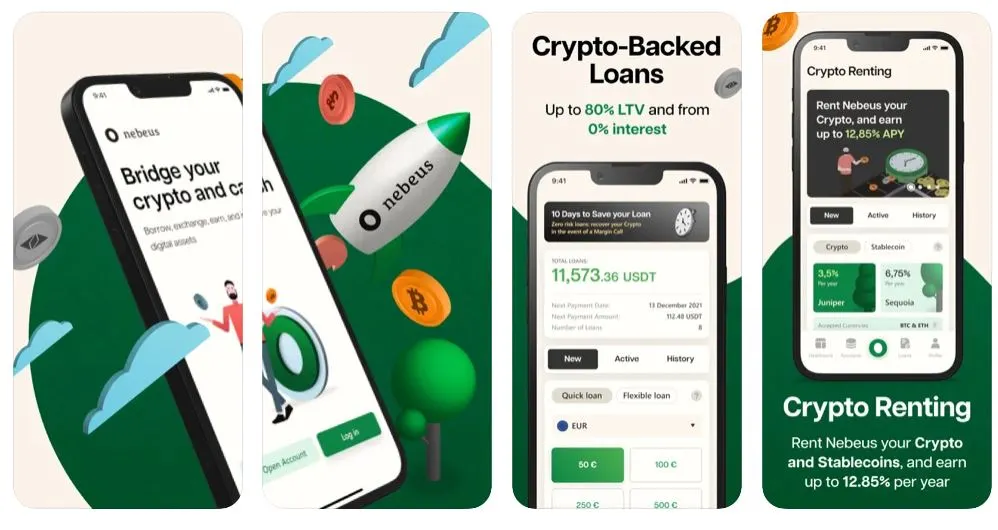 Nebeus has mobile apps available for Android and iOS.
Note that the app was just released in August 2021 and is really still in the making.
It has 2FA and minimal security, but it is not a flattering app to use.
The app doesn't seem to have been developed in a native mobile language and seems to run slow, as if it were made in HTML.
Some lending companies do not release mobile apps, so we consider it better that they can manage funds on the app and have released an app.
Improvement of the UI,UX of Nebeus' mobile app is something we would like to see in the future.
2022 Nebeus Review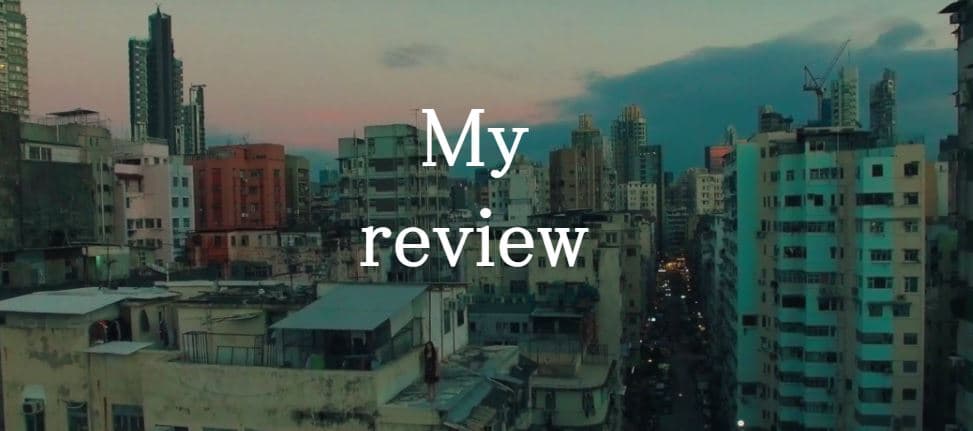 I describe the advantages, disadvantages and summary from my point of view
Pros and Cons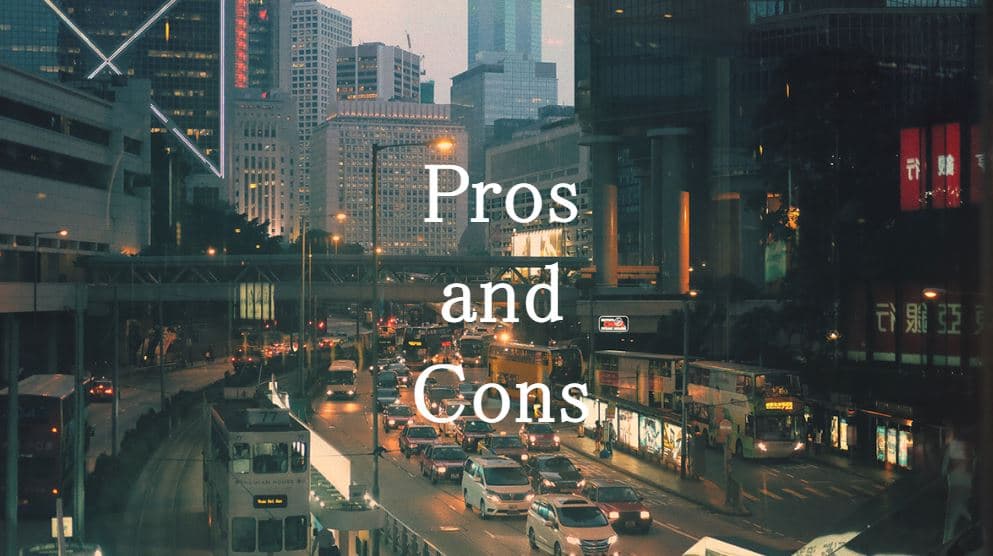 Pros
12.85% APY on 4-month lock on stablecoin is one of the highest interest rates in the industry
Plenty of transfers and withdrawals linked to bank accounts
Customer support is fast and flexible
Bank wire transfer support with SEPA
Cons
New company, so credit and financial strength is weaker than other lending companies
Insurance is only available for institutional investors, general users have to buy insurance
Too new to have any customers. Very few reviews, etc. Hard to know what the actual situation is.
Only 4 coins that earn interest are BTC, ETH, USDT, and USDC
Summary
Frankly, I think Nebeus has more disadvantages compared to other lending companies.
I use Nebeus as one of my diversification investments and because of the high interest rates.
However, I would not recommend Nebeus to first-time users of lending services.
However, I may recommend Nebeus to users like me who have already used many lending companies and are considering it as one of their diversification options.
In addition, since the company is based in Europe and has excellent SEPA remittance, it may be a suitable lending company for those who live in Europe.
As for me personally, since the company has just started, I expect that the number of users will increase and the number of available coins and services will also increase in the future.