Hodlnaut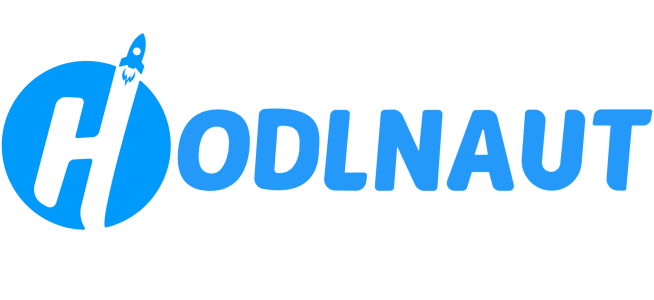 I introduce Hodlnaut, a business based in Singapore.
The business of providing crypto currency lending services is a new field of business that has just started in the world in the last few years
Among them, Hodlnaut is a particularly new company established in 2019.
Although it is a new company, it is a lending platform that many users have been using in recent years due to its high interest rates, easy-to-use app, and license granted by the Singapore regulatory authority.
I also place my funds and manage my assets with Hodlnaut.
I would like to describe the advantages and disadvantages of Hodlnaut from my perspective as an actual Hodlnaut user.
Hodlnaut Overview
Hodlnaut is a Singapore-based company founded in 2019.
It is available worldwide except in countries where it is prohibited by the Hodlnaut policy.
The company name, Hodlnaut, is a bit different.
Hodl is a rather well-known slang word in the cryptocurrency community, derived from Hold.
crypto currencies are volatile, and sometimes they can fall by as much as 80%.
At such times, people use a picture of Diamond Hands and say Hodl! with a picture of Diamond Hands.
HODL is an acronym for Hold On for Dear Life, which means to hold on to your crypto currency with all your might and never let it go, regardless of market fluctuations.
The word was coined by an enthusiastic user of crypto currency.
This Hodl is used in the company name.
The same lending company, Youhodler, is also known for using Hodl in its company name.
The meaning of "Naut" in HodlNaut seems to be inspired by the word "astronaut.
Therefore, I think that the meaning of the company name "Hodlnaut" was created with the meaning of an astronaut who goes to the moon by hodl-ing crypto currency.
It is quite an interesting and elaborate company name.
Hodlnaut offers lending services and recommends Hodl, so I think the name makes sense.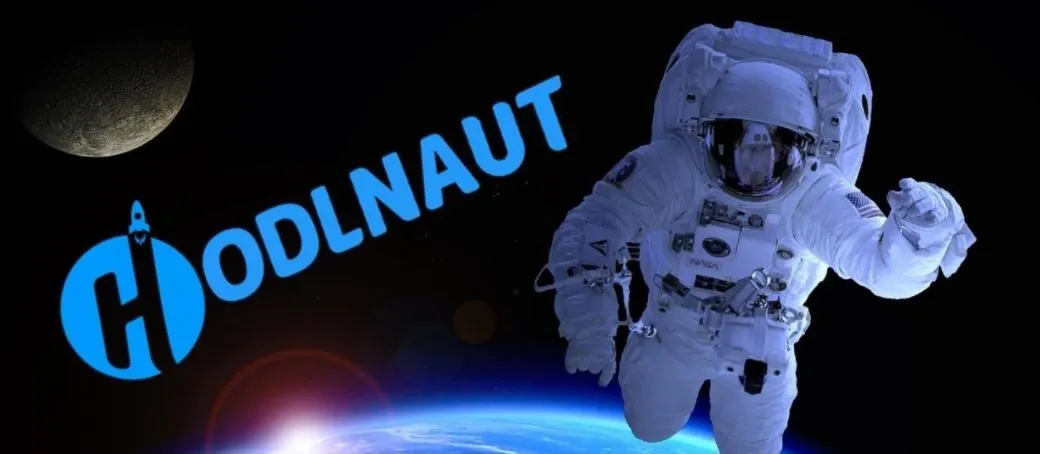 And Hodlnaut currently has over 5,000 users, and they disclose that they have about $250 million in assets under their management.
5,000 customers is very small for a lending company.
However, given the $250 million in assets under custody, I would assume that institutional or large investors are the main customers.
Hodlnaut has raised about $100,000 from a pre-seed funding round with Antler, a Singapore-based startup accelerator and venture capitalist firm.
The same lending company, BlockFi, has completed over $500 million in funding in the past, and its fundraising is not as large as some of the larger lending companies.
However, Hodlnaut has publicly stated that it only needs much less funding for lending and does not need a lot of money as it seems to have narrowed its strategy to a business model that can provide the same level of service as BlockFi and other major players.
I personally like the fact that they are not raising funds through token issuance in an ICO and that they are trying to operate with limited funds.
Team of Hodlnaut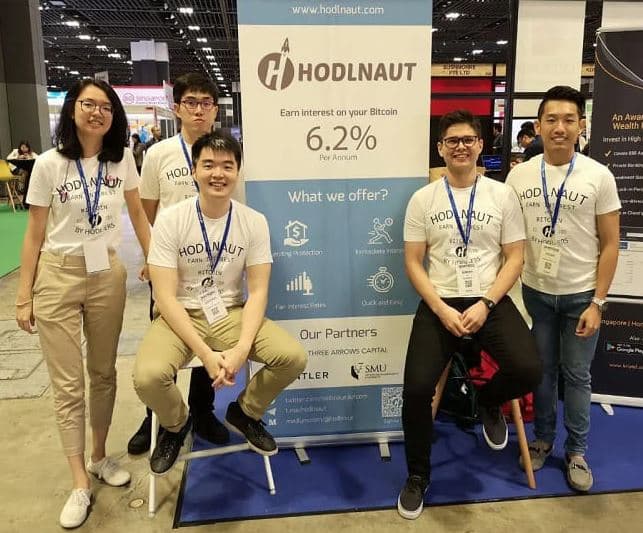 Hodlnaut is CEO JUNTAO ZHU and CTO Simon Lee. The company was founded by two people.
The duo is best known for having founded CypherForge, a crypto currency exchange for institutional investors.
CEO Zhu has over 3 years of experience as an analyst and developer at CreditSuisse, a Swiss wealth management company.
CTO Lee has over 3 years of engineering management experience.
The two founders have a total of 9 years of experience in software development, finance, and engineering, indicating that both founders have engineering backgrounds.
As I will discuss later, Hodlnaut's mobile app is very easy to use.
It is easy to understand visually and is top of the line in terms of ease of use compared to other lending companies I have used.
Since the two co-founders of Hodlnaut are both engineers, I personally believe that this is a result of their attention to the UI and UX of the system.
I like the fact that engineers are on the management team.
Hodlnaut Interest Service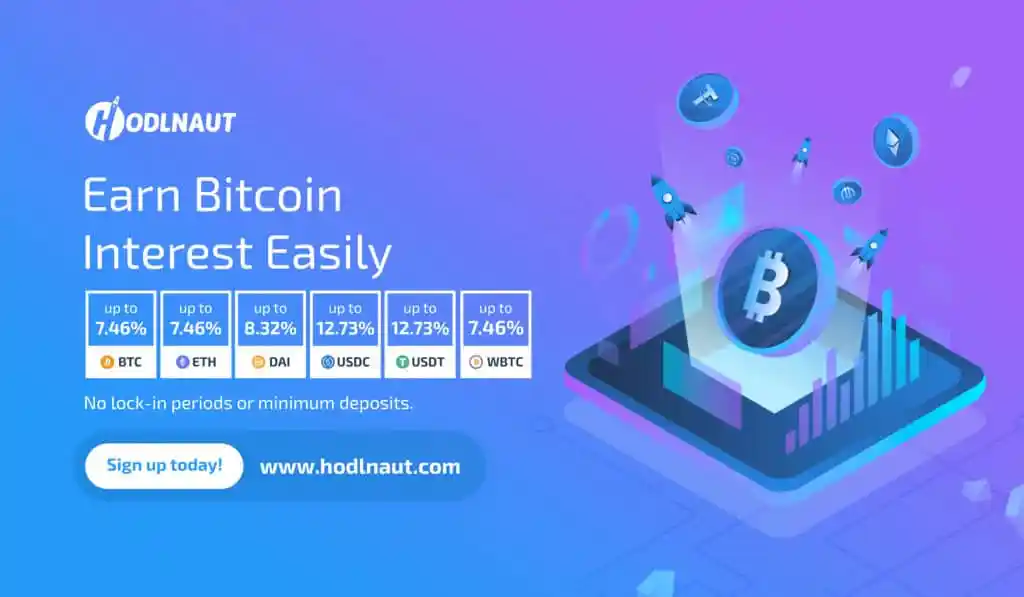 Hodlnaut's main business is interest services.
There is no minimum deposit amount to earn interest, and interest can be earned from any amount.
Hodlnaut offer industry-leading high APYs on all BTC, ETH, and stable coins.
They offer high APYs to differentiate themselves from other lending service providers.
Please refer to the following page for a comparison of interest rates if you want to compare.
CeFi interest rates
crypto currency for interest services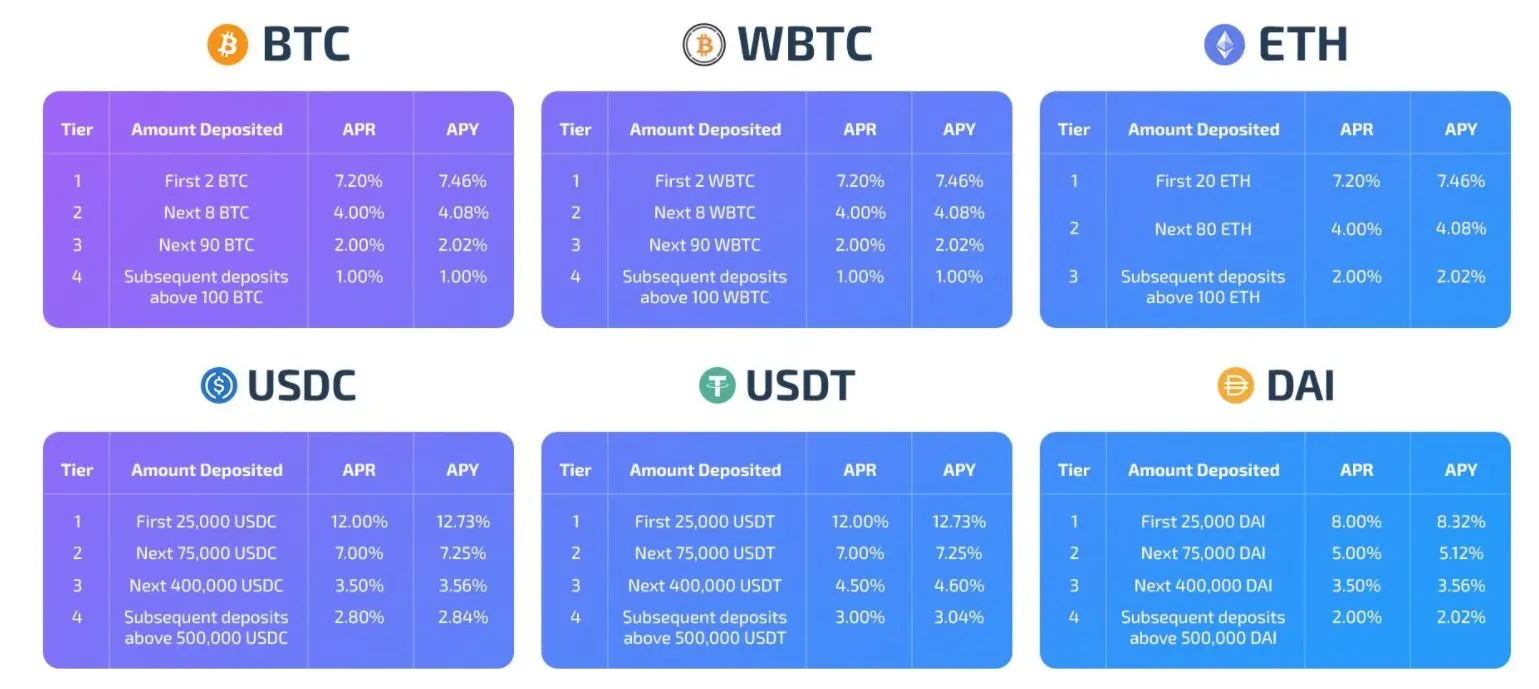 Hodlnaut supports six crypto currencies: BTC, ETH, DAI, USDC, USDT, and WBTC.
The number of assets supported is less than other cryptocurrency accounts.
This is a disadvantage compared to other lending services.
However, Hodlnaut offers a higher APY than others with no minimum balance limit.
Interest rates for BTC, ETH, and USDC are among the best in the industry.
Hodlnaut recently added support for WBTC. Users can also wrap and unwrap bitcoin using the token swap feature."
CEO JuntaoZhu said, "We have tested the idea of adding BNB and DOGE to Hodlnaut as well, but nothing is planned yet as we focus on releasing other features such as peer-to-peer flat on-ramps and mobile app releases." CEO JuntaoZhu said.
As you can see from the CEO's words, more coins are expected to be added in the future.
I am looking forward to the future, but I am happy with the way it is because it already supports BTC, ETH, and stables.
Even if they add DOGE, SHIB, etc. in Hodlnaut, I don't want to hodl meme coins.
I know it varies from person to person, but I personally don't recommend getting interest rate services on coins that are too volatile because of the risk of them crashing more than the amount of assets you had deposited.
I don't think many people can hodl DOGE or SHIB like I can BTC or ETH.
Therefore, I am happy with the current service as it is.
SwapTokens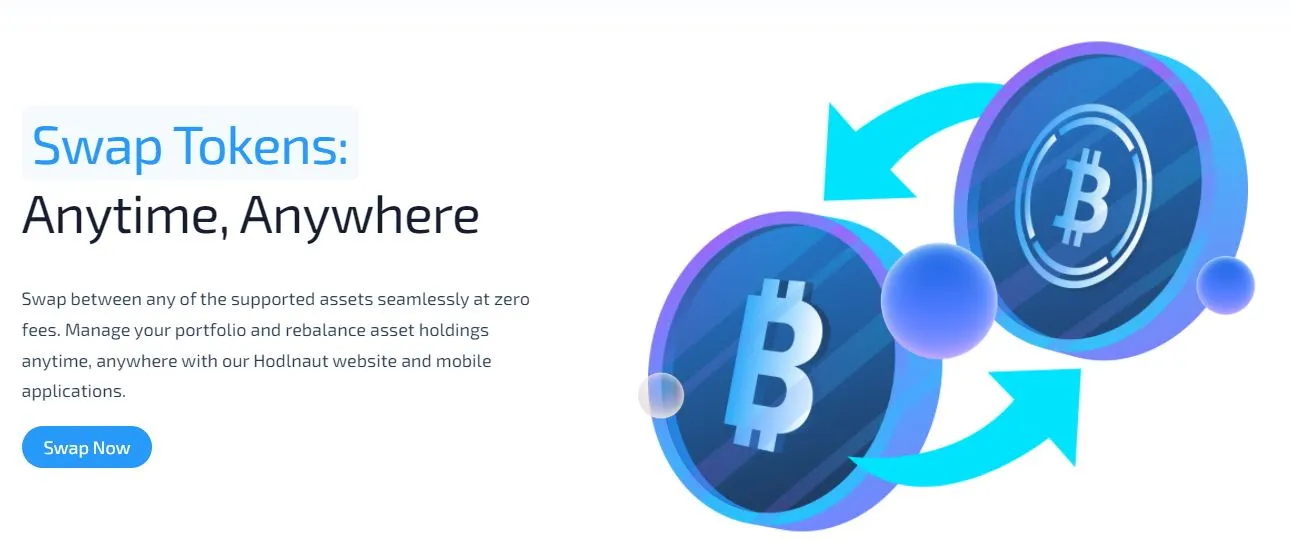 In addition to earning interest rates on the Hodlnaut, you can also swap tokens on the Hodlnaut.
This is Hodlnaut's token swap feature.
I have not used it myself, but I believe they probably charge a hidden sales fee just like other lending services.
I would not recommend swapping on a lending service company unless you must use it.
Hodlnaut Business Model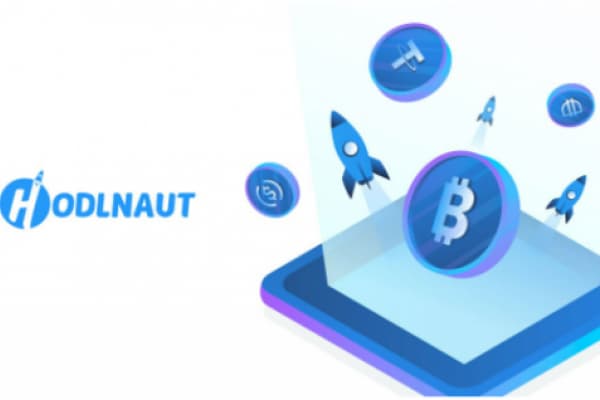 Hodlnaut's business model, like most other lending services, is to provide loans to corporate creditors using deposited assets as collateral.
The model is then to earn the difference between the interest paid to the user and the interest on the loan to the borrower.
Hodlnaut differs from other loan services in that it does not lend to individuals, but only provides loan services to institutional creditors.
Loan services are not available to individuals at Hodlnaut. Individual investors can only deposit money and earn interest.
Hodlnaut very strict capital requirements to qualify for a loan
'In any case,Hodlnaut is very selective about who Hodlnaut lends to. Hodlnaut only lends to companies with high credit scores, and Hodlnaut verifys this during the onboarding process. Typically, their loan-to-value (LTV) ratios are below 70%." commented Hodlnaut's CEO about the loan service.
Lending to carefully selected companies rather than to individuals is a more secure option for users like us who are entrusting our assets to them.
Security of Hodlnaut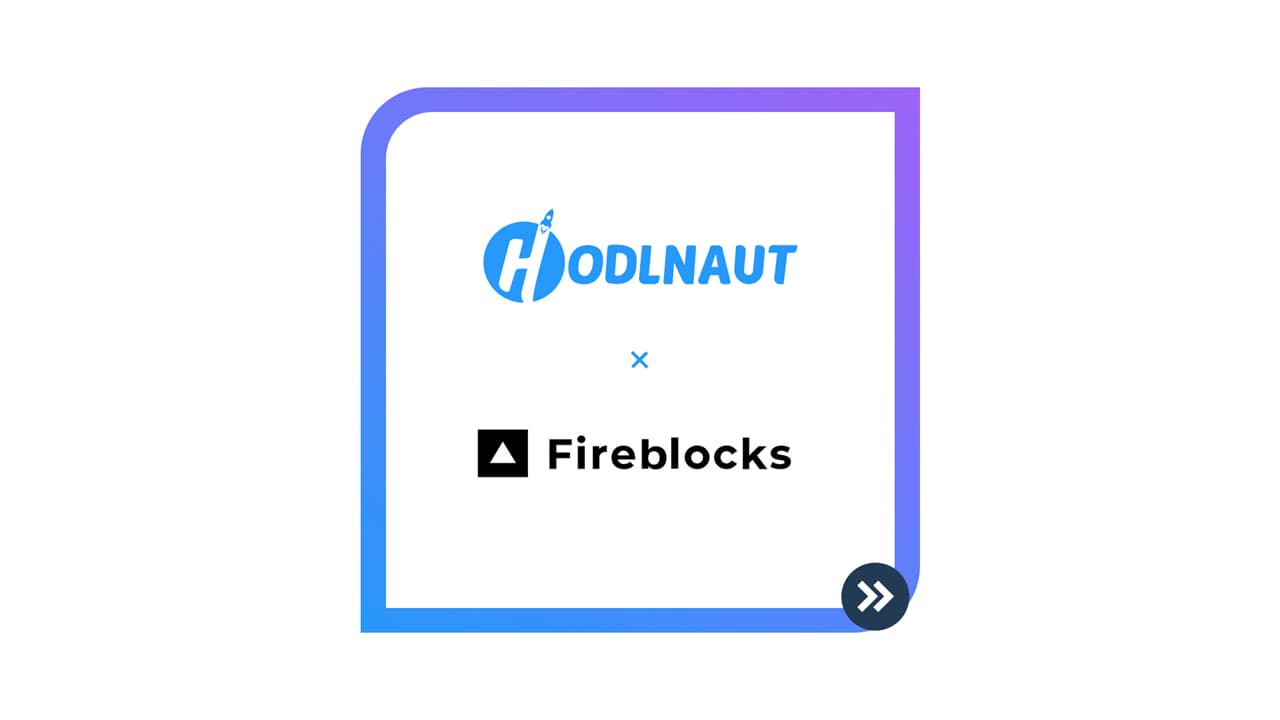 Hodlnaut's primary custodian is Fireblocks.
Fireblocks is an industry leader, along with BitGo and Ledger, and is well known for its digital asset management solutions that employ a variety of methods to secure assets.
Fireblocks uses a combination of offline cold storage and insured hot wallets to protect assets, and utilizes MPC-CMP, a next-generation private key security system, and SGX, a hardware isolation technology.
Fireblocks uses MPC-CMP, a next-generation private key security system, and SGX, a hardware isolation technology, to provide multi-layered security.
In fact, I once contacted Hodlnaut about the BTC wallet address standard and security.
The reason I inquired is that Hodlnaut's BTC addresses are legacy addresses that start with 1.
The "address starting with 1" is an older type of address standard that requires only one signature with a private key.
Most exchanges and lending service companies use "addresses starting from 3" (a standard that requires multiple private keys), but Hodlnaut started with 1.
I was concerned about security, so I contacted Hodlnaut.
Hodlnaut responded with the following information.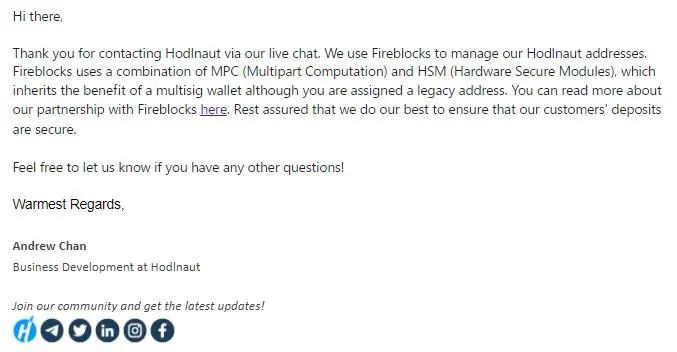 From this reply, I also received a response that since MPC and HSM technologies are used, legacy addresses (addresses starting from 1) have the same functionality as multisig (addresses starting from 3), so there is no problem.
The security level is very high.
Individual users also need to set up 2FA before making withdrawals.
This keeps the account secure and prevents unauthorized withdrawals.
Hodlnaut uses industry-leading encryption and other security regulations to ensure that assets and information on the platform are protected.
Just because They are a start-up company, our security measures are solid, not lax.
Insurance Service of Hodlnaut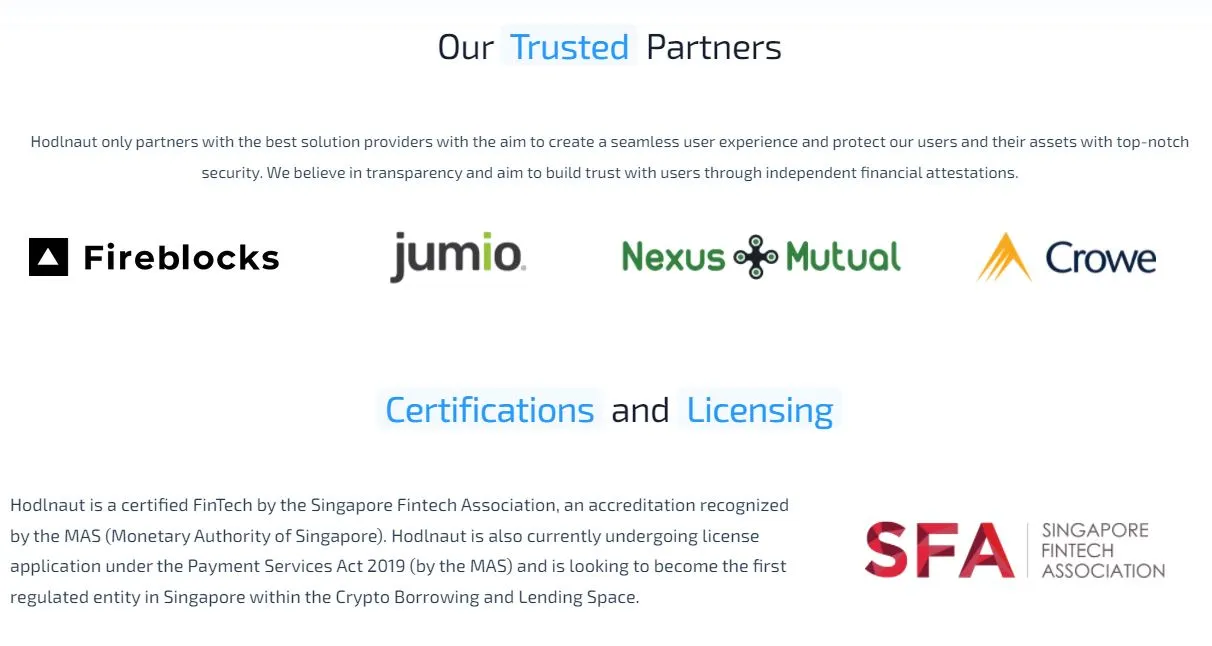 Hodlnaut is based in Singapore.
Therefore, digital assets in cryptocurrency interest accounts are not insured like FDIC or Japanese deposit account protection.in the worst case scenario of being hacked, you risk losing all of your deposited assets.
However, Hodlnaut has taken several measures to mitigate this risk.
Hodlnaut offers the option to purchase cryptocurrency insurance through a partnership with European firm Nexus Mutual.
Hodlnaut insurance with Nexus is currently set at $22 million.
Even at this time, the amount of insurance coverage is not large, as there are approximately $25 billion in assets on deposit.
It is also not clear to what extent it will be covered.
However, as the number of Hodlnaut users increases and the amount of assets deposited grows, the company expects the amount of insurance coverage to grow (i.e., the amount of insurance coverage will increase).
Therefore, it is expected that the amount of insurance will increase in the future.
This is true for all lending services, but it is best to think of insurance as a good luck charm.
Hodlnaut is also accredited by the Singapore Fintech Association, which is approved by the Monetary Authority of Singapore.
They have taken and will continue to take the most up-to-date measures regarding insurance and security levels.
Mobile Application of Hodlnaut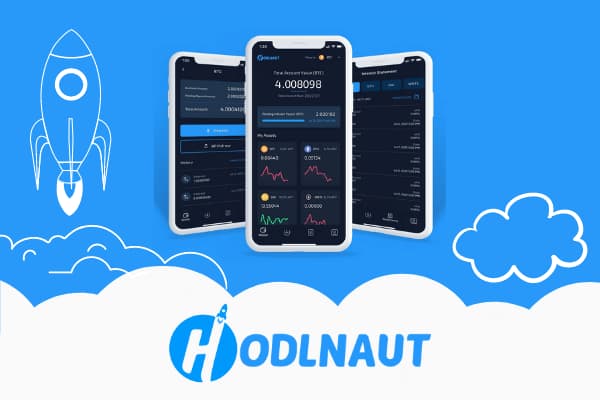 Currently, Hodlnaut offers a web app and an iOS mobile app.
This iOS mobile app is very easy to use.
Also, the interest rates are added and displayed at second comma intervals in the UI, so you can see how the interest is increasing each time you look at it.
I think this is quite an interesting UI. It is a unique UI.
I feel very comfortable that the mobile app is easy to use and has excellent UI and UX. It is also a proof of high technology.
There are lending service companies that provide mobile apps that look like a bunch of HTML, but Hodlnaut provides a solid app.
Also, customer support is prompt.
It may be that they don't have many users yet, but when I contacted them, they were quick to respond.
I rate Hodlnaut's app and level of customer support very high.
2022 hodlnaut Review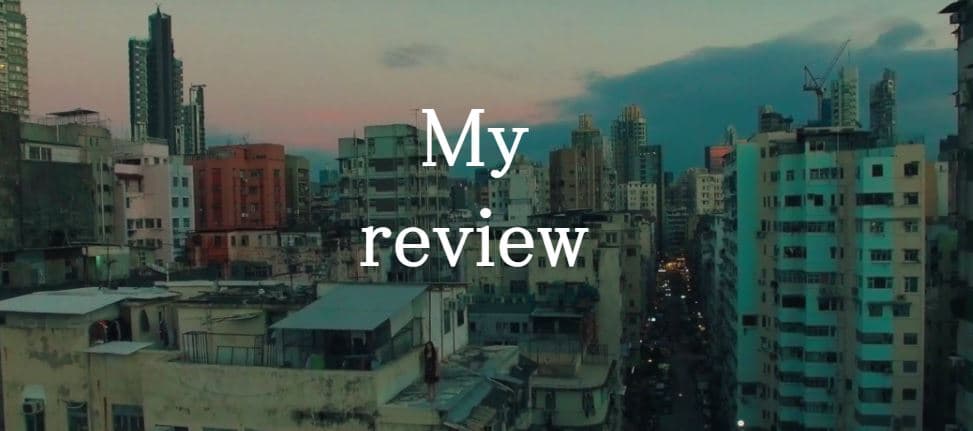 I describe the advantages, disadvantages and summary from my point of view
Pros and Cons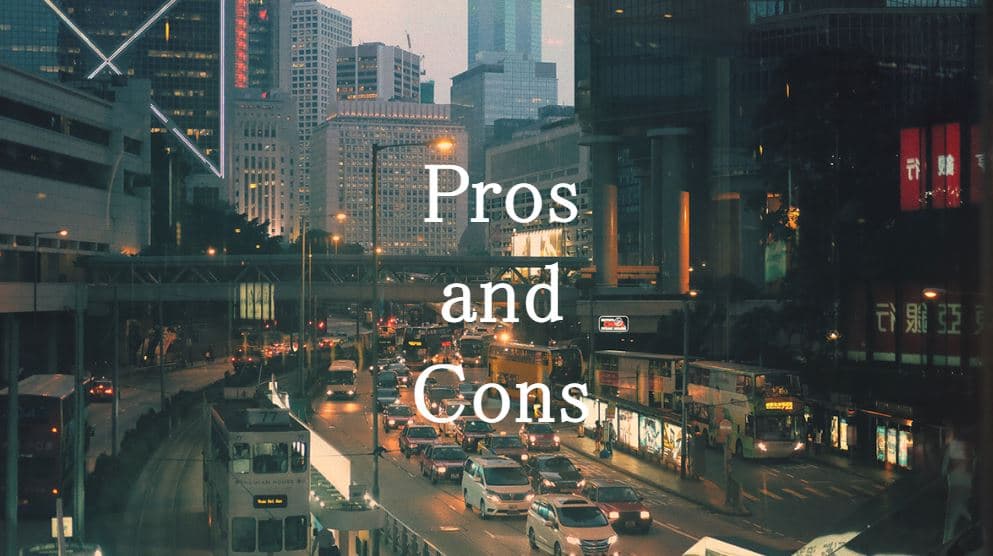 Pros
Higher interest rates compared to BlockFi,Nexo (high APY)
Security level is world standard Use Fireblocks
Mobile app UI,UX is high
High level of customer support
Cons
Small startup company established in 2019, credit and financial situation is weaker than other major players
Summary
My evaluation of Hodlnaut is as follows, and I consider it to be a likeable lending company.
Hodlnaut is still a small startup company based in Singapore.
Compared to BlockFi and Crypto.com in the same industry, its size could be considered too small.
However, I think Hodlnaut offers a fairly competitive product in terms of quality mobile apps and high APY in the lending industry, which is likely to become increasingly competitive in the future.
I also don't think there is much difference in risk whether it is a major player such as BlockFi or a startup like Hodlnaut.
No matter how many measures you take, if you are hacked, you will be hacked.
In light of the above, I believe that one option is to use Hodlnaut, which is regulated in Singapore, a financial powerhouse, and has excellent service.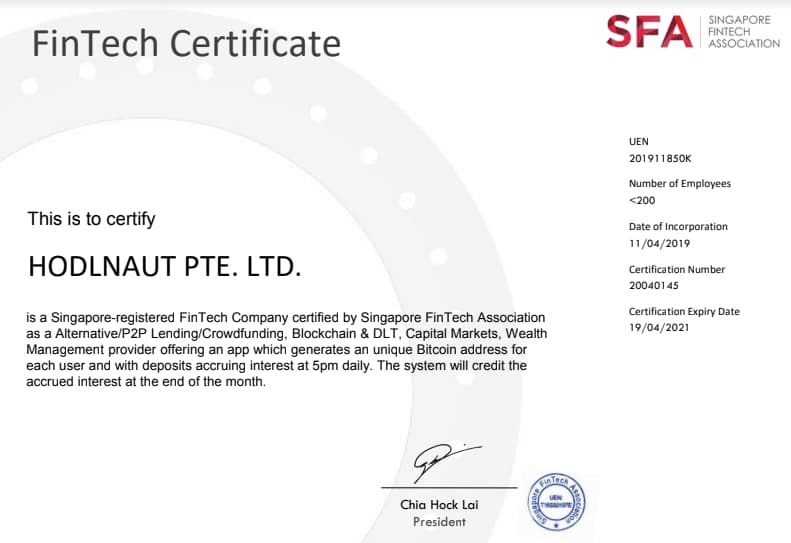 I personally have less money in Hodlnaut than I do in BlockFi, Crypto.com, and the upstarts Youhodler and Coinloan, but I have a good amount of money in Hodlnaut as well as a diversified investment.
Diversification is the basic principle of using a lending service.
Investors who are already using other lending companies and are considering using them as a diversified investment
Investors who are looking to invest in a high APY
By depositing with various lending companies, you can diversify your risk without losing all of your assets in case of hacking or other damage.
Hodlnaut may be a good choice for users who want to diversify their risk by offering a high APY.