HashHub Lending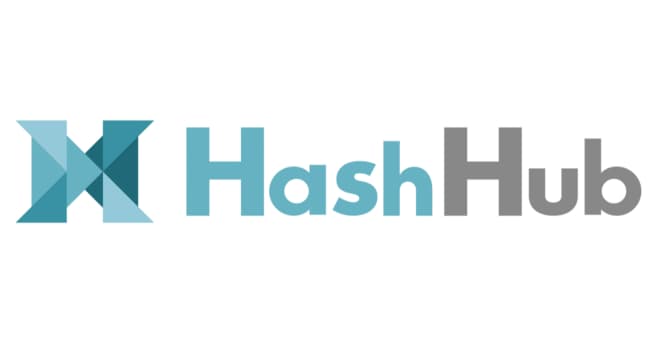 HashHub, a notable startup company in Japan, released a crypto currency lending service at the end of December 2021.
I have been using HashHub since spring 2021 because it is a Japanese startup and run by a trustworthy person.
I would like to describe Hashhub Lending's service from the perspective of an actual user of Hashhub Lending.
HashHub Overview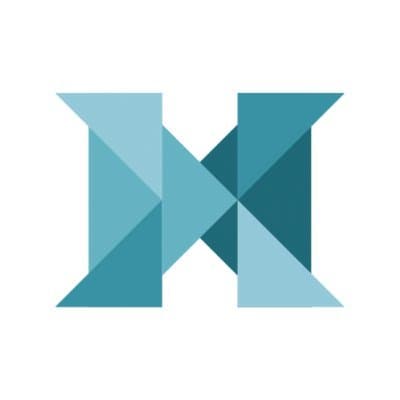 Hashhub is a startup company founded in April 2018 by Junya Hirano, Yoriko Beer, and Koji Higashi.
I have already been investing in crypto currency for about 6 years since 2016, and has been following Hirano and Higashi, who have been evangelists in the crypto world since that time.
In 2021, publicly traded companies entered the market and things were somewhat better, but in 2016 and 2017, the crypto currency area was not a clean industry, and there were many scams going on.
In the midst of such evil spirits of mountains and rivers, I caught a glimpse of what these two men were saying and their unwavering philosophy, and I felt that they were trustworthy people, and I have been following their activities for a long time.
HashHub is a company created in 2018 by two people we feel we can trust in the crypto currency community. Mr. Hirano on the left and Mr. Higashi on the right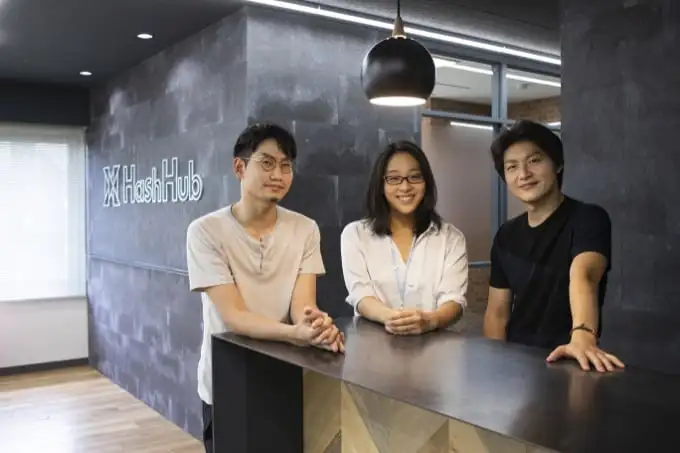 Image reference: https://n-lio.com/hashhub-1/
As of 2022, Mr. Higashi has already left the company.
There are almost no scenes of Mr. Hirano and Mr. Higashi being involved with each other on Twitter or Youtube.
It is not clear how Mr. Higashi left the company, but Mr. Hirano is now running Hashhub as a member of the management team.
HashHub Service

Hashhub was founded in April 2018.
The company is located on the 7th floor of Hongo Shintoku Building, 3-38-1 Hongo, Bunkyo-ku, Tokyo.
Capitalized at 9.8 million yen, the company's business activities include product development, research and consulting, and blockchain-specific coworking space operation.
In July 2018, the company opened Hashhub coworking studio as a blockchain-specific coworking studio.
In October of the same year, it opened a blockchain engineer course in collaboration with Fresetts Corporation, a developer of crypto currency wallets in Japan, and in November, it launched a seed startup plan for early-stage companies in the blockchain space.
In 2020, the company is launching Hashhub Business for corporations and HashHub Research for individuals.
In 2021, the company launches Hashhub Lending service. It was officially released at the end of December of the same year.
The above is a summary of Hashhub's business development to date.
Hashhub's services can be broadly divided into the following three categories
Hashhub Lending
Hashhub Research
Hashhub Coworking Space
HashHub Service

Hashhub Lending is a service that allows users to earn interest by depositing crypto currency.
As of 2022, interest can be earned in four crypto currencies: BTC, ETH, DAI, and USDC.
I would like to introduce the four attractive points of Hashhub Lending in the order in which I consider them.
Hashhub Lending's greatest feature is its high interest rates
crypto currency exchanges such as Bitbank and GMO Coin, which are licensed and regulated by Japan's Financial Services Agency as exchange operators, also offer interest services.
However, their interest rates are several times lower than those of Hashhub.
Compared to those companies, Hashhub's high interest rate looks very attractive.
Hashhub's high APYs are also competitive or even top tier compared to other crypto currency lending service providers in the world.
Hashhub's interest rates are as high as those of Youhodler and Coinloan, which boast some of the highest APYs in the industry.
Please refer to the following page for a comparison of interest rates.
CeFi interest rates
Automatic monthly renewal and no cancellation fee
Despite the high interest rates at Hashhub, there is no need to lock in your funds.
Interest is automatically added to your deposited account each month, allowing your deposit to compound and grow.
The same lending company, Zipmex, for example, does not automatically renew. You need to manually set up your account periodically.
Zipmex lending service
Interest rates are modified monthly according to market trends.
Hashhub's interest rates change on a monthly basis.
Some months the interest rate does not fluctuate, some months it improves (interest rates go up), and some months it deteriorates (interest rates go down).
Revisions may not make a good impression on some people, but I have a favorable impression because they are set based on a careful assessment of market trends.
Overseas giants such as BlockFi and Nexo also frequently change their interest rates in line with market trends. On the other hand, there are also firms that continue to offer high interest rates without changing them at all.
The fact that Hashhub adjusts interest rates based on market trends is one of the reasons why we feel Hashhub is reliable.
In addition, since Hashhub informs you in advance of interest rate changes before the month begins, you can withdraw your money immediately if the interest rate is not satisfactory to you.
Only four currencies offer interest rate services
Only four coins are available for interest rate services at Hashhub: Bitcoin, Ethereum, DAI, and USDC.
The fact that only four coins are supported by Hashhub is very few compared to other lending companies. At first glance, this may seem like a disadvantage.
However, I also like the fact that only four are supported.
This is because these four crypto currencies are the most trustworthy among thousands of crypto currencies.
I especially like the fact that they do not offer interest services in USDT.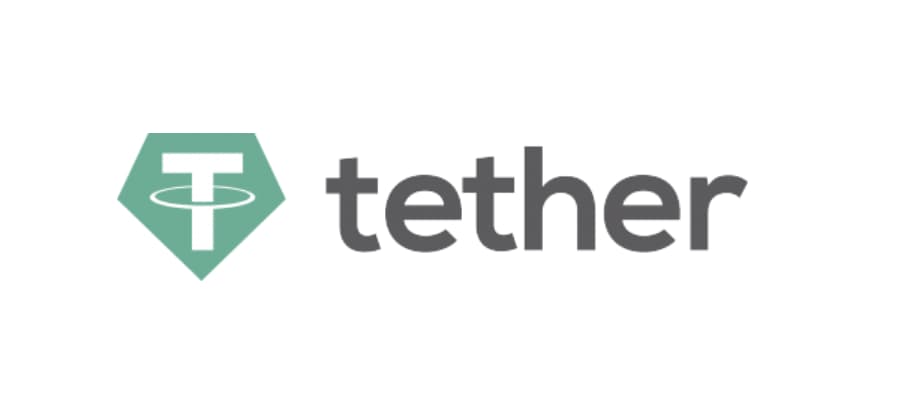 USDT is the most used stablecoin with the highest market capitalization of all stablecoins, but it is doubtful that it really has any underlying assets.
USDC, like USDT, had commercial paper and other backing assets until the summer of 2021, but is now backed by more cash-like assets. It is also audited monthly by an accounting firm that publishes a report.
USDC-transparency by Grant Thornton LLP
Although USDT updates its backing assets on a daily basis, there is no information on the auditing firm, which makes it unreliable.
USDT-transparency by Tether themselves
Not only USDT, but XRP and many other coins that would be in demand if they Hashhub were supported.
However, we feel that the fact that only these four reliable coins are supported is also a reliable point.
Although only four coins are currently supported, SOL (Solana) and other coins may be added in the future.
We expect that market needs and important crypto currencies will probably be added in the future.
HashHub Research

Hashhub has a dedicated researcher who tracks the latest industry trends and releases articles to its members.
The crypto currency and blockchain industry is in a state of flux.
And since the top trends in the industry are overseas, the latest developments are usually in English.
In addition, blockchain technology is very deep and difficult to understand.
In such a situation, everyone wanted a service that could quickly research industry trends and summarize them in Japanese.
Hashhub Research's articles are of high quality and well received by the industry.
HashHub Co-Working Space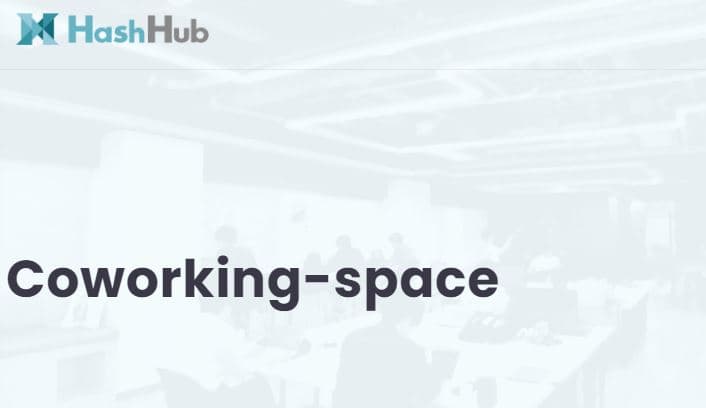 Hashhub's earliest business was a coworking space.
It is known to be a favorite among entrepreneurs running crypto currency business startups in Japan.
HashHub System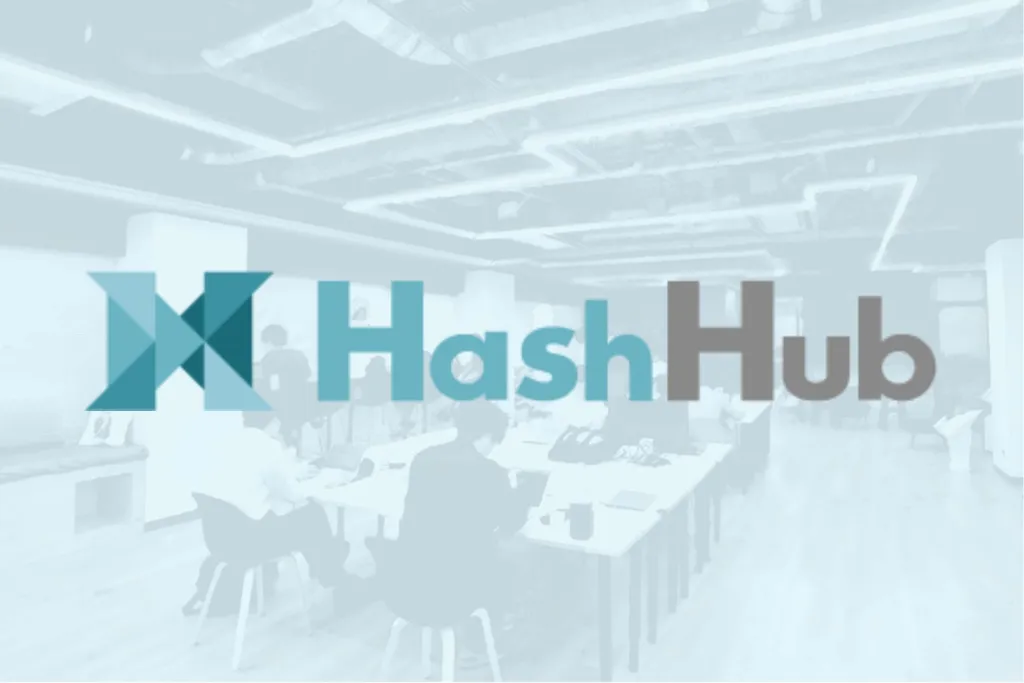 Hashhub Lending was officially released in December 2021.
Before the official release, the system could be used without KYC, but now KYC is mandatory and proof of identity must be provided.
KYC is done through eKYC and is believed to use AI image authentication.
There is no mobile app at this time, and it can only be managed via the web.
I am using iOS and have bookmarked the information on the website to my home screen for use.
There is no mobile app, but it is mobile compatible, so you can use it from your cell phone as usual.
I can log in with my email, password, and 2FA.
It is unfortunate that the mobile application is not yet available, but since it has just been created, it can't be helped.
The UI and UX of the system are very simple and easy to use.
We have had no problems with the system, and there are no major issues.
Security of Hashhub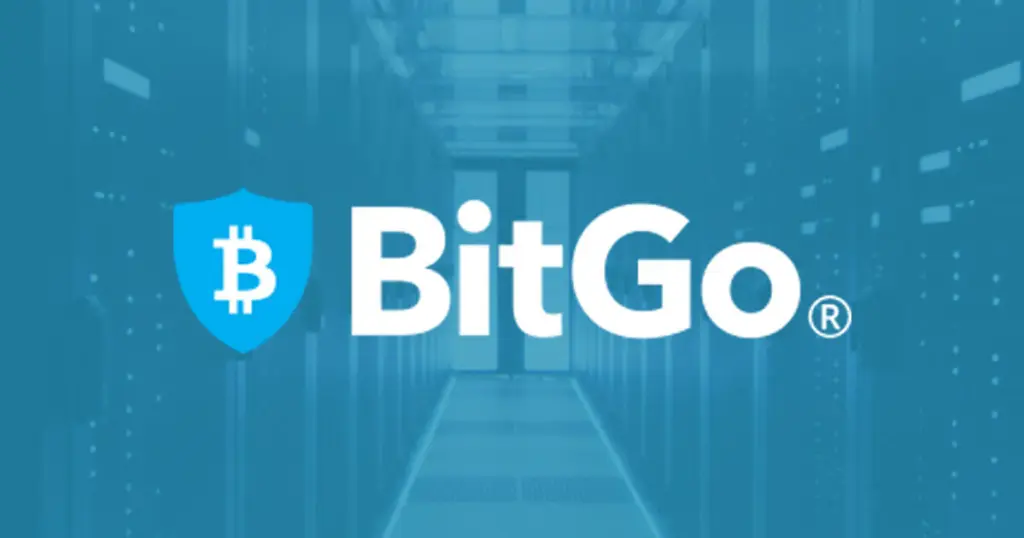 Hashhub Lending security uses BitGo.
BitGo is an industry-leading custody services company.
The level of security of the cold wallet is very high compared to other lending companies in the world.
Please refer to the following statement in Hashhub's Note regarding the insurance of lending assets.
Translated from japanese to english by me
There is a possibility that the Company may default in the event of bankruptcy, but at this time there is no insurance coverage for lent assets in that event.
HashHub Lending uses BitGo's custody for some of its standby funds, and the Qualified Custody service comes with bank-level key management security and up to $100 million in insurance coverage for digital assets, but the full amount is not insured during the entire term of the loan. However, the full amount is not kept in custody for the entire period.
We are aware that, according to our research, there are no lending services in the world as of April 2021 that generally insure the full amount of lent assets. There are services that claim to insure a portion of the funds in custody, but not the entire amount.
I like the fact that it is honestly described to users.
Custody services and insurance are on par with the best in the world.
Hashhub Customer Support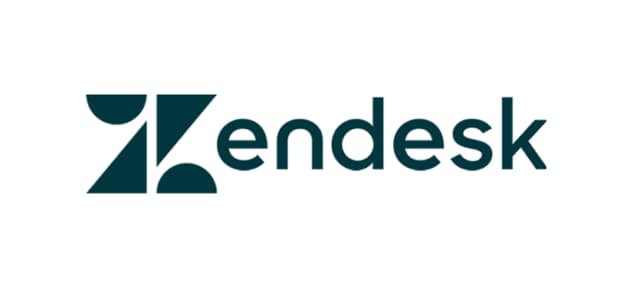 Hashhub has a customer support team that can be contacted in case of any problems.
There are no other lending companies in the world that provide customer support in Japanese.
Binance, the world's top lender, has a Japanese customer support team to handle Japanese-language inquiries, but the industry standard is to contact them in English when there is a problem.
For those who are worried about contacting the company in English when a problem arises, the ability to contact the company in Japanese is a very reassuring point for Japanese people.
Risk of Hashhub Lending
I have listed the good points of Hashhub, but I would like to make sure to describe the risks as well.
There are three risks of Hashhub in my opinion.
The method of managing assets under custody is unknown.
Company size is small
Few people (engineers, customer support) (probably)
Do not know the details of how Hashhub is profiting from the assets entrusted to them.
Hashhub Lending is said to operate on DeFi and arbitrage as well as interest differentials from pure lending and borrowing.
However, they do not state the specific method of earning profits.
While not providing specific profit methods is normal compared to overseas lending companies, I personally consider DeFi operations to be risky.
I have checked Hashhub Lending's smart contract transactions and can confirm that some of them flow to FTX.
Since transactions beyond FTX cannot be confirmed, it is unclear how they are operated, but they may be operated by FTX-related businesses or on Solana.
It would be better to know how much and how they are operating.
HashHub Company size is very small
Hashhub is still a newly formed company, founded in 2018 and capitalized at less than 10 million.
And as far as I have been able to track down information, it does not appear to have raised any major funding from anywhere yet.
Despite the small size of the company, the assets entrusted to it are believed to be many times larger than its capital.
If the company were to be hacked or damaged in any way, there would be a high risk of bankruptcy, which would be unfortunate.
Fewer people (engineers, customer support)
This is an estimate, but since the company is still small, it is likely that they do not have enough engineers and customer support staff.
The official release of Hashhub Lending 2021 has been delayed from spring, summer, to the end of the year. Even though the company spent a lot of time on security measures, there was an undeniable sense that it took too long.
Although it is a start-up company and has not raised a large amount of capital, it may not be possible to fix the system or provide prompt response to customer support in the event of any problems in the future.
I am sure this will be resolved as the company expands its operations and procures larger funds in the future, but these are the risks that I consider unique to Hashhub at this point.
I use Hashhub for two reasons: the interest rate is higher than the risk, and I want to support a promising Japanese startup.
2022 HashHub Review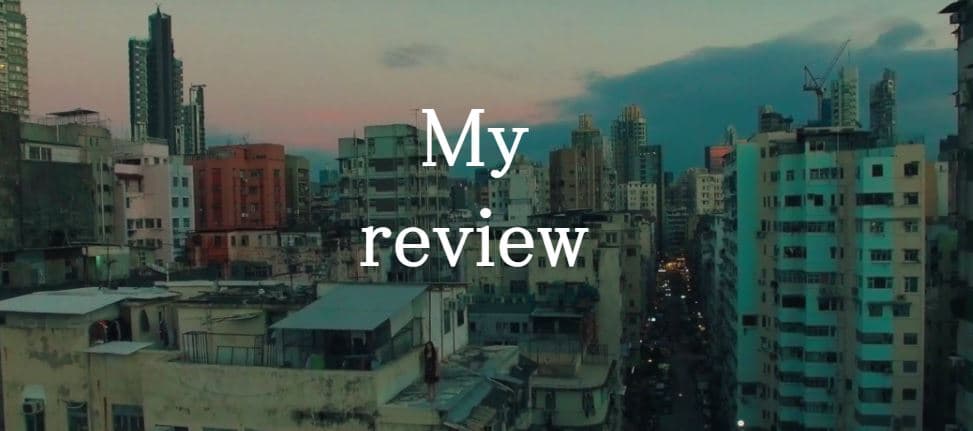 I describe the advantages, disadvantages and summary from my point of view
Pros and Cons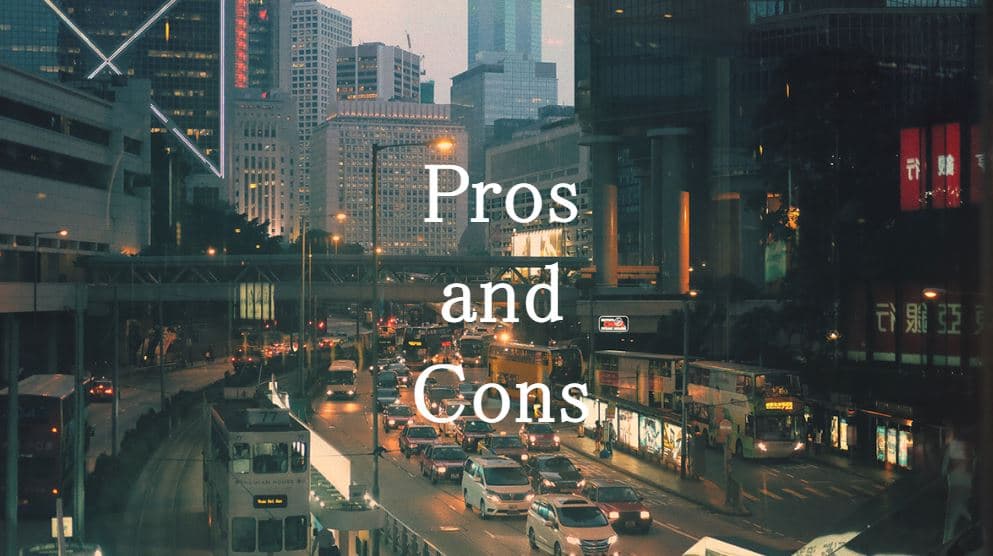 Pros
Highest interest rates in Japan, comparable to the rest of the world
The website is completely in Japanese. Customer support is also available in Japanese.
Interest rates are updated on a monthly basis according to market conditions
Custody and insurance services are world-class
Cons
Company size is very small compared to other lending companies
No mobile app available
Summary
Hashhub is still a very small company at the moment.
However, Hashhub can be said to offer high interest rates compared to the rest of the world.
I believe that Hashhub has the potential to become a company that provides a world-class lending service that Japan can be proud of.
I may recommend this company to investors who, like me, have a desire to support this company as a Japanese company of the same name.