Abra

This section describes Abra, a crypto currency lending service provider.
Abra, like BlockFi and Nexo, is a company with business activities in the United States.
The United States is famous for its very strict regulations regarding the protection of crypto currency investors.
Any company that operates a crypto business in the US or for Americans is subject to strict regulations and is licensed to operate in the US.
Because of this, the largest exchanges in the industry, such as Binance, Huobi Global, and other major exchanges do not accept Americans as customers.
They operate under strict security levels and other regulated rules when conducting crypto business in the U.S. or with U.S. citizens.
For this reason, major companies such as BlockFi manage 95% of their customers' assets in cold wallets.
This is a good thing from the user's point of view, but American companies are also much more stringent about security than non-U.S. lending companies.
Abra also has its own security measures due to the fact that it operates in the United States.
Compared to other lending companies, Abra's security measures are one of the features of Abra.
In this article, I would like to describe the advantages and disadvantages of Abra from the perspective of my actual use.
Abra Overview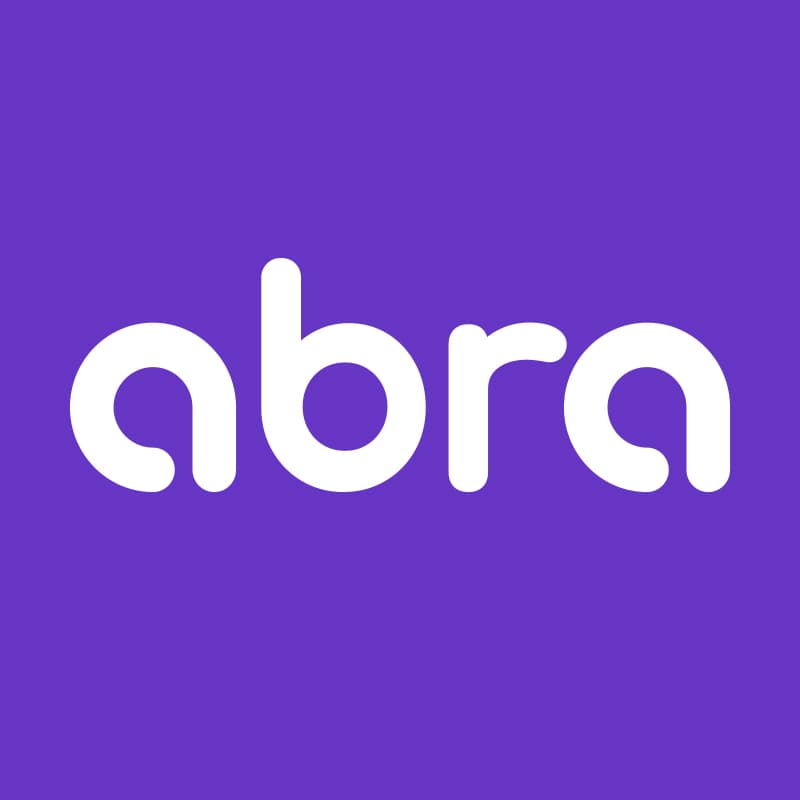 Abra was founded in 2014 by Bill Barhydt in Silicon Valley, USA.
The founder, Bill, is a former software engineer at Goldman Sachs. The same former Goldman Sachs engineer is also Mr. Kano of BitFlyer in Japan.
Bill was also a former director of Netscape.
After its founding, first in September 2015, Abra raised as much as $12 million in Series A funding from VCs such as RRE Ventures and Arbor Ventures.
Then, in 2018, the company partnered with Simplex, a consulting firm that provides systems for financial institutions' revenue operations.
Through this partnership, the company has launched a service that allows customers to purchase bitcoins using Visa and MasterCard on Abra's website and mobile app.
That same year, in June 2018, Abra was also named one of the "Top 25 Technology Companies to Watch in 2018" by the Wall Street Journal!
At the time of 2018, it was very popular because not only crypto currency, but also stocks and ETFs could be purchased on Abra.
Abra had released a service that is now a precursor to the Robinhood app.
(Note that in 2021, the service that allowed users to purchase stocks and ETFs was suspended, and the company switched its operations to focus on crypto currencies.)
And on the financial side, the company raised another large fundraising in 2021, successfully raising as much as $55 million in Series C.
The $55 million in large financing is evidence of the high expectations for Abra's business.
And now Abra has grown into a company with over 1 million users and over $1 billion in client assets under management.
Abra Service

Currently, Abra offers the following three services primarily to individual investors
Earn
Trade
Borrow
Abra Earn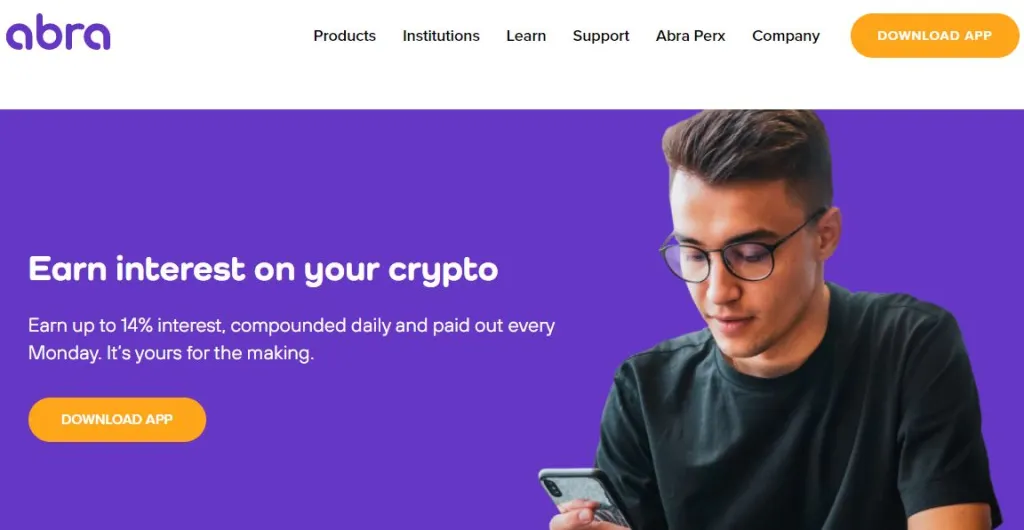 Abra Earn is a lending service that allows you to earn interest simply by depositing your money with Abra.
Interest-earning crypto currency and interest rates

The crypto currencies accepted by Abra Earn are as follows
Crypto Currency
BTC
LTC
BCH
ADA
XLM
Stable Coin
USDC
USDT
TUSD
USDP
The number of available coins is very small compared to other lending companies.
This may be a strategy to support only selected and trusted crypto currencies, just like its competitor BlockFi.
Interest is paid out once a week. It can then be compounded and increased.
Interest rates are set at interest rates similar to those of lending companies operating in the United States, such as BlockFi and Nexo.
The interest rates are a few percent lower than Youhodler and Coinloan in Europe, but this may be due to the fact that they operate in the US.
Please refer to the following page for the latest Interest Rates
CeFi Interest Rate
CPRX Token

Abra offers a token called CPRX.
CPRX tokens are ERC20-based (Ethereum) reward tokens issued by The Crypto Banking Alliance in Switzerland.
The total supply is 3 billion CPRX.
We do not know how many tokens are on the market because they were not issued in an ICO, but these CRPX tokens have a strong relationship with Abra's business.
This is because the CPRX tokens can only be used by Abra.
This is my guess, but it is likely that Abra used its Swiss subsidiary to issue the CRPX tokens, rather than in the US, where the regulations are much stricter.
The CRPX tokens are then made available to holders of these CRPX tokens to take advantage of various benefits on Abra.
The three main benefits of Abra using CPRX are as follows
0.5% cash back on all trades made on Abra
Affiliate Program to give 25$ worth of rewards for referrals and enrollments
Abra Earn increases your APY up to 5% depending on the amount of CPRX tokens you hold
CPRX tokens can be traded on Bittrex.
It can also be traded on Uniswap, but most transactions are conducted on Bittrex.
Further details on CPRX tokens can be found below, along with a white paper. If you are interested, please check the whitepaper at the URL below.
About Abra Perx Rewards
Abra Borrow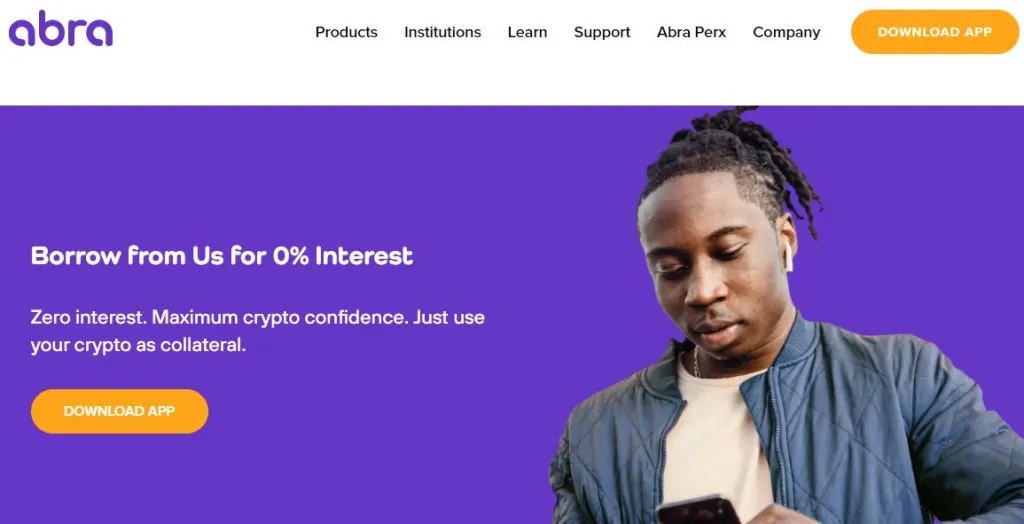 Abra Borrow is a service that allows customers to obtain loan financing using assets deposited with Abra as collateral.
Only two currencies, BTC and ETH, can be used as collateral.
Only three currencies can be used for loans: TUSD, USDC, and USDP.
For interest accounts, Abra accept USDT, but USDT is not available in the currency Abra finance.
I am not certain if this is due to US regulations, but I like the fact that they do not handle USDT.
I personally think it is good that they do not deal in USDT, as I doubt that USDT is really backed by pegged assets.
In addition, you can choose from the following 4 patterns of LTV in loans.
0% APR at 15% LTV
3.85% APR at 20% LTV
6.75% APR at 33% LTV
9.95% APR at 50% LTV
Abra Trade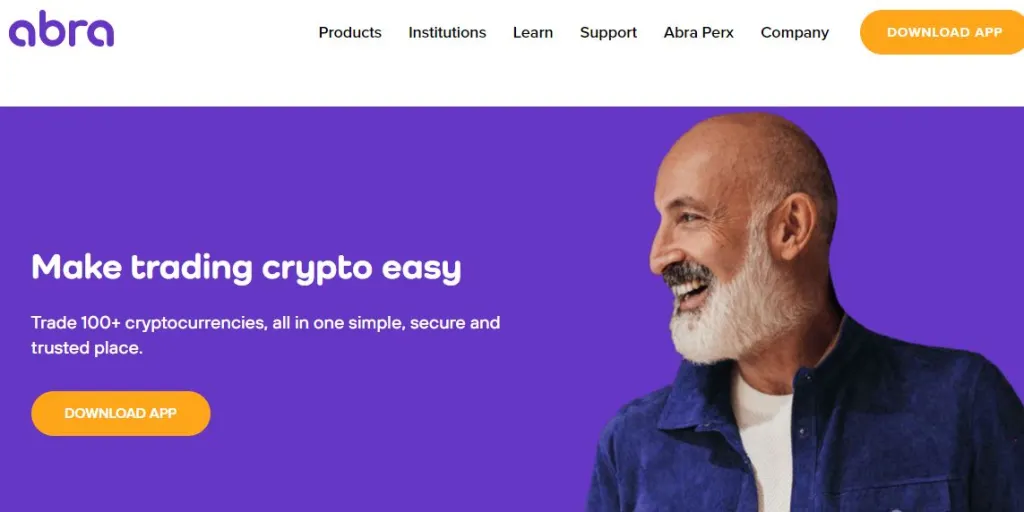 You can trade crypto currencies on the Abra platform.This is the Abra Trade feature.
Abra Earn and Abra Borrow had very few crypto currencies available, but now you can trade more than 100 crypto currency pairs.
Many other currencies are also available for the trade function.
Although no official announcement has been made, I believe that Bittrex is behind the Abra trade function.
In fact, Bittrex used to provide Abra's custody services. Some of them should still be using Bittrex today.
Also, it used to be possible to trade Monero on Abra, but as soon as Bittrex stopped supporting Monero, it was no longer possible on Abra.
Abra Security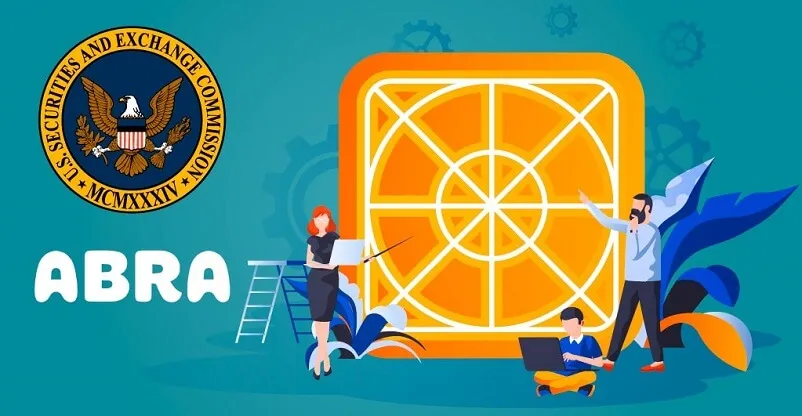 Abra is a US-based company that operates under strict US regulations.
Abra also serves users in the U.S., so the level of security is high because the company is regulated.
Therefore, because the company is regulated, the level of security is high.
Another unique feature of Abra is that the wallets used by Abra are treated as hardware wallets.
The recovery phase of the wallet must be managed by the customer themselves.
This is a security measure unique to Abra that other lending companies do not have.
If you lose the recovery phase when you create a wallet with Abra, Abra cannot recover it and cannot support it.
When you trade on Abra, you also need to sign your wallet's private key.
In a sense, this means that you are in complete control, but if you lose it, you will not receive any support.
In fact, I changed my phone without realizing this specification, but then Abra's customer support told me about it and informed me of this specification.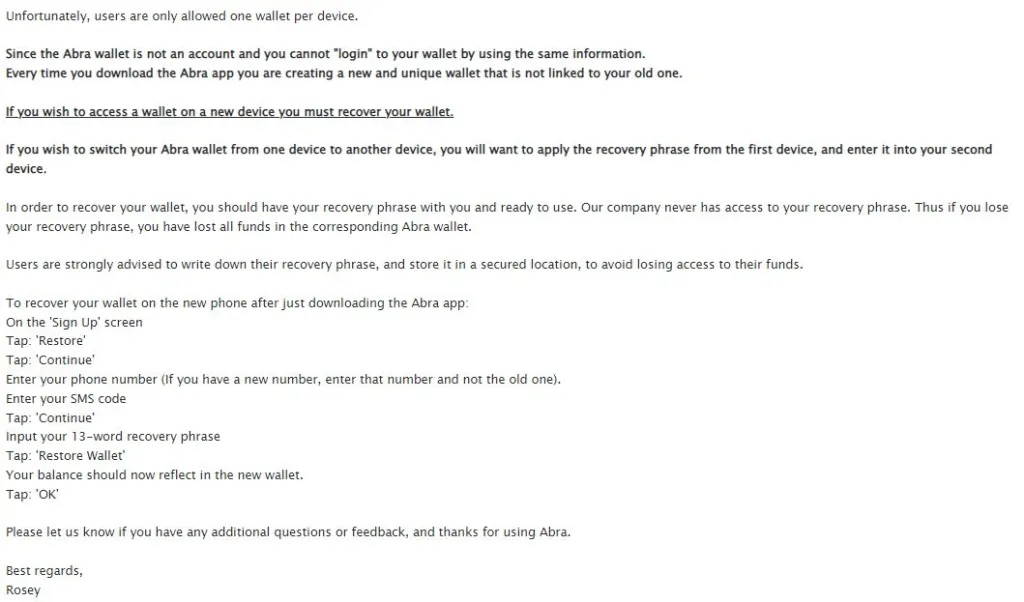 If you change cell phones, you need to create your own recovery phase and reinsert the recovery phase into the new cell phone.
Please note that you will gox (lose) your assets if you move to a new phone without taking a recovery phase from your old phone.
The following statement on Abra's website also warns against this.
(To be honest, I think it is difficult to understand, so if you are using Abra and change your cell phone, please be careful)
Abra Customer Support
Abra's customer support, however, does not have a real-time chat function, but rather an email inquiry and ticket management specification.
I contacted them several times when I opened my account and when I transferred my cell phone, and they replied to me very quickly.
BlockFi and Nexo, which also operate in the US, have so many customers that it is common for them to not even reply when you contact their customer support.
Compared to the big players, Abra's customer support response time is fast and good.
Abra Mobile App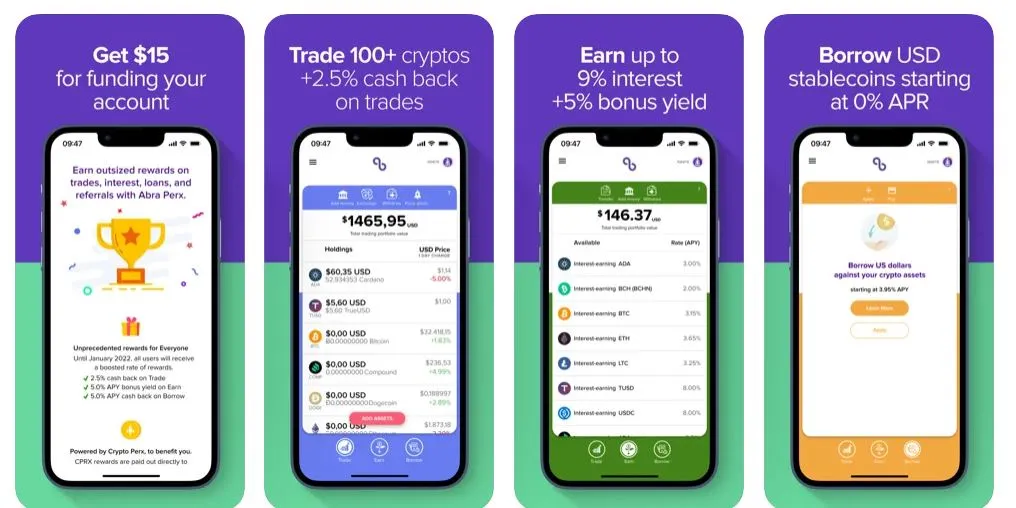 Abra has a mobile application to manage assets.
It is not available on the web. On cell phones, mobile apps are available for iOS and Android.
2FA can be set up, and it is simple and easy to use.
There is nothing particularly unique about this, but if you just want to manage your assets, there is nothing wrong with it.
2022 Abra Review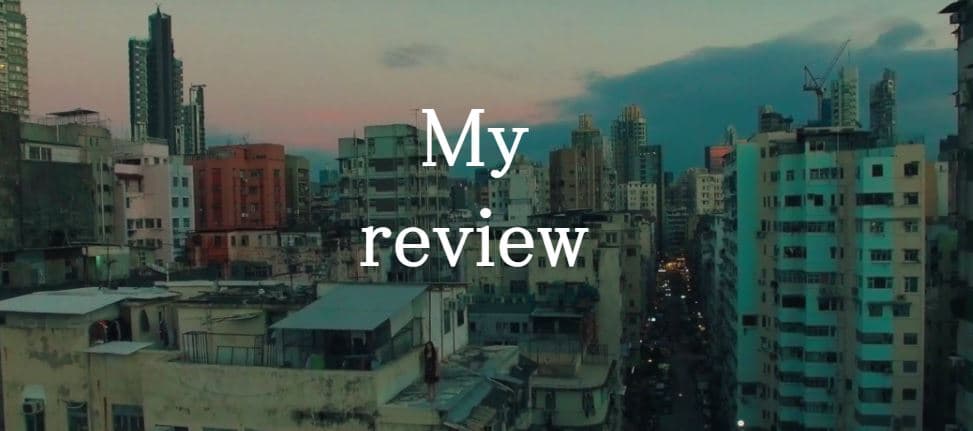 I describe the advantages, disadvantages and summary from my point of view
Pros and Cons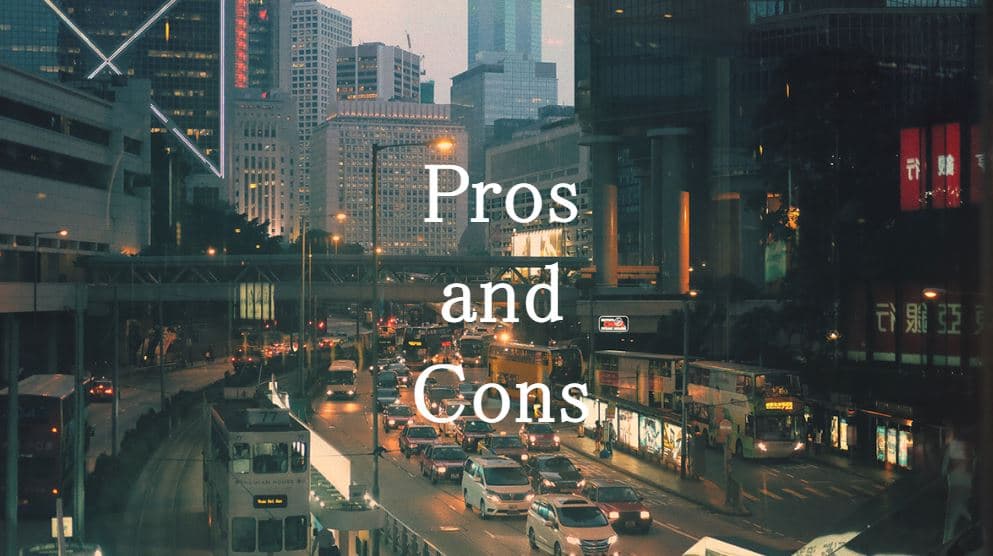 Pros
Highly reliable because it does business under U.S. regulations
Recovery phase of the wallet can be managed by you.
Customer support is fast and responsive
Mobile app is simple and easy to use
Cons
Interest APY is lower than Youhodler,CoinLoan,etc.
Summary
I use Abra from an asset diversification management perspective.
I also believe that the fact that they operate under strict regulations in the US makes them more reliable than companies operating in Europe and Asia.
However, I also believe that the low APY is a disadvantage.
If you want to use a lending company that offers a high APY, you may be better off with a company that offers a high APY, such as Youhodler or Coinloan in Europe
However, this is one of the companies that we expect to see more of in the future, with a large fundraising in 2021.
A strategy of using interest services while investing in CPRX tokens, which are not so well known yet, might be a good idea.
I would also say that this company is recommended for users like me who already use other lending companies and want to diversify their assets.